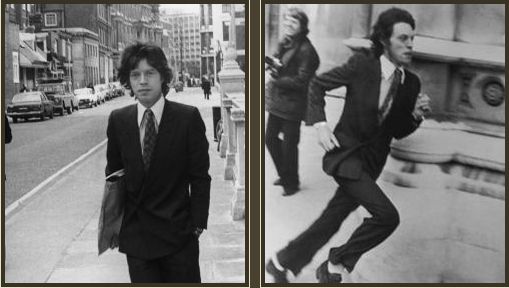 It's no secret I like the Stones. A lot. Like any band or artist one follows relentlessly, there comes a time when we begin listening to the albums in a different light than we did in years past. This runs from searching out and appreciating everything from lyrical quirks, oddball nuggets, interesting time signatures, stylistic oddities, to just plain old tunes we missed the first go 'round.
For me, the latest case of this phenomenon has manifested itself in relishing the most interesting moments of the latter era '70s, and early '80s, Stones catalog (Some Girls excluded, as it's a classic top to bottom), i.e. Black & Blue, Emotional Rescue, and Tattoo You. I will tackle all of these LP's stand-out gems eventually, but as we've discussed before, the Stones Tattoo You is just full of surprises.
Yes, it's latter-era Stones (1981), but the track listing, save three tracks, is entirely comprised of '70s session outtakes dating back to the 1972 Goats Head Soup sessions. But wait, unlike my earlier fawning over the album's "Waiting On A Friend," itself a Goat's Head outtake, it's the slinky sax-driven, six and half minute, track "Slave" that presently has my attention.
Why? Mainly because it's a nasty-good roadhouse, Stones, jam, but also because, it (being one of three tracks recorded for the LP in the eighties) proves that the band was still, without question, putting out the goods when Reagan took office. As it turned out, Tattoo You was the last album to feature the "classic" Stones sound before moving into the eighties with their less-than-lackluster efforts Undercover, Dirty Work, and Steel Wheels. But damn if it ain't sweet.
Previously: Rolling Stones :: Waiting On A Friend (Video 1981)
Download:
MP3: The Rolling Stones :: Slave
——–
Amazon: The Rolling Stones – Tattoo You
+ Download tunes through eMusic's 25 Free MP3 offer.
————————————————————————————————————————-
+ Visit The Hype Machine for additional Rolling Stones MP3s.