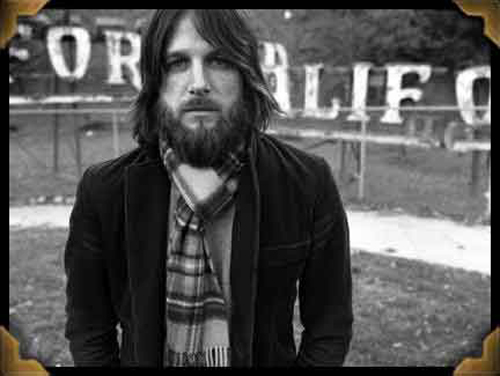 If you're not familiar with L.A.-native Luther Russell's music, then you probably haven't been paying close enough attention. I know I wasn't. Not only has he been making his own music–in the early '90s with the Freewheelers and on his own since '97–but his producer credits include a couple of records by Portland-based outfit Richmond Fontaine, among others (read AD's April interview with RF's Willy Vlautin here). He has recently teamed with famed producer Ethan Johns (Ryan Adams, Ray LaMontagne, Kings of Leon, Ben Kweller, et al.) to help put out a forthcoming LP from Los Angeles folk maiden Sarabeth Tucek. Johns also happens to have paired with Russell for Russell's own 2007 release Repair. It's not difficult to see why this is such a seamless collaboration.
Repair highlights Russell's assorted talents as a singer-songwriter. Russell moves, at times, from simple, smooth folk and easy pop to raspier alt-country tones and trimmed-down blues. Even while melding a few distinct sounds, the album has very few blemishes — a testament to Russell's maturity as a musician and experience as a producer.
If you like Ryan Adams, Paul Westerberg and Jeff Tweedy, you'll probably dig at least a few tracks here.

DOWNLOAD:
MP3: Luther Russell :: Parachute
MP3: Luther Russell :: When Your Way Gets Dark
MP3: Luther Russell :: Nothing Else Remains
———
Amazon: Luther Russell :: Repair
www.lutherrussell.com ++ www.myspace.com/lutherrussell
+ Download Luther Russell tunes via eMusic's 25 free MP3 no risk trial offer
———————————————————————————————————————–