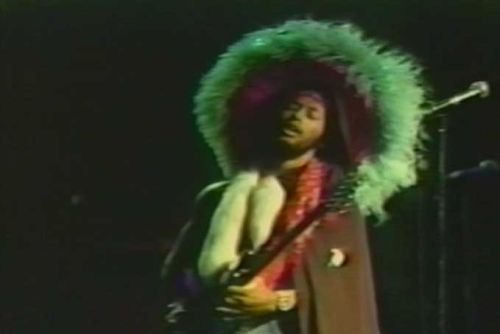 Just returned to Los Angeles last night after three weeks back in the southeast, both working, and for the holidays. While traveling, I had made a mental note to make sure and throw up Funkadelic's "Red Hot Mama" on the blog when I got back, as it got stuck in my head while driving east on I-10 out of New Orleans. In the late nineties this tune made many a mix tape compilation, and is indicative of the side of Clinton's music I most appreciate: Eddie Hazel centered, funky, and driving, but not so over-the-top you have to hit skip after multiple listens.
Below: This is a personal MP3 edit I created for DJ sets and radio use. It's the song minus the first minute and 23 seconds (which is a vocal intro). Find the track in it's entirety via Funkadelic's 1973 74 LP Standing on the Verge of Getting It On.
Download:
MP3: Funkadelic :: Red Hot Mama (micro-edit)
—
Video: Funkadelic – Red Hot Mama (Houston 1977)
———
Amazon: Funkadelic – Standing on the Verge of Getting It On
+ Download your music DRM free via eMusic's no risk 25 Free MP3 trial offer.
———————————————————————————————————————
+ Visit The Hype Machine for additional Funkadelic MP3s.