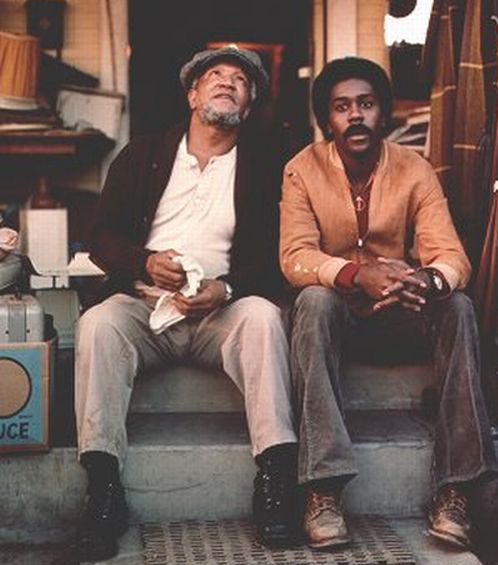 Happy New Year's eve. Lots of new features on ye olde Drunkard to keep an eye out for in 2008 – the first of which, Retro TV Themes Revisited, you got a sneak peak of earlier in the month via the Diff'rent Strokes theme. The feature aims to mine our long-running collection of past television (aural) glories. Have at it in the comments.
Sanford and Son ran on NBC from 1972 to 1977 and boasted one of the funkiest theme songs of any television show, ever. As a kid watching the re-runs (which are still in syndication today) I really wanted Red Foxx's red junker pick-up truck. Scratch that, I still do.
Sure, the show's theme song may have been under a minute, but that batch of funkiness is just a snippet from Quincy Jones' "The Streetbeater" off his 1973 LP You've Got It Bad Girl. Download the full version below, and be sure to watch the trailer to see the track in effect.
Download:
MP3: Quincy Jones :: The Streetbeater (Theme to "Sanford and Son")
—
Video: Sanford and Son – Opening Credits
———
Amazon: Quincy Jones – The Reel Quincy Jones
+ Download your digital music via eMusic's no risk 25 Free MP3 trial offer.
————————————————————————————————————————–