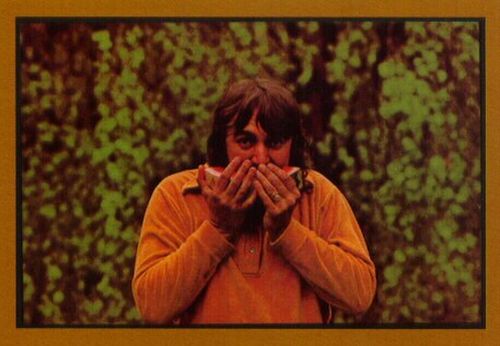 Mr. Bobby Charles' 1972 self-titled release may be, at times, a chore to track down (import), [note: this is in reference to cd/vinyl) but such efforts are more than rewarded from the moment you press play. Like Link Wray's early seventies albums, Louisiana native Bobby Charles was making and recording music akin to the sounds The Band were exploring, up north, at the big pink house in upstate New York. The Band comparisons don't stop there, as here, Charles is aided by Rick Danko, Garth Hudson and Levon Helm.
Charles also performed with The Band at their, Martin Scorsese filmed, farewell concert, The Last Waltz. Charles reportedly laid into a spirited version of "Down South in New Orleans", joined by the The Band and fellow New Orleanian Dr. John. While not captured on film, the performance of "Down South in New Orleans" was later recorded by Charles, Levon Helm and Rick Danko, appearing on The Last Waltz box set edition (see track below).
Elsewhere: Bobby Charles – A Lost Legend (New Orleans Times-Picayune)

Download:
MP3: Bobby Charles :: Street People
MP3: Bobby Charles :: Small Town Talk
—
MP3: Bobby Charles & The Band :: Down South In New Orleans
——-
Amazon: Bobby Charles – S/T (import)
+ Download your music DRM free via eMusic's no risk 25 Free MP3 trial offer.
————————————————————————————————————————–
+ Visit The Hype Machine for additional Bobby Charles MP3s.