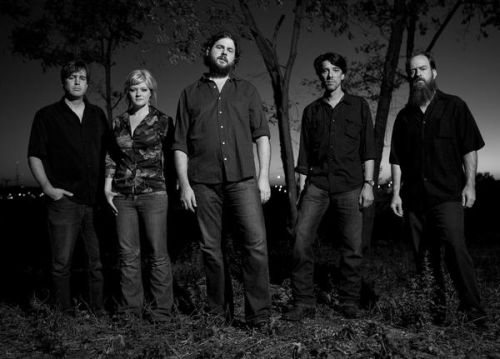 Off The Record is a recurring, feature here on the Drunkard, that marries two of my greatest interests; music and travel. Having a locals perspective when visiting a new locale is the difference between experiencing it through the lens of a tourist and of that of a native.
Off The Record gathers some of my favorite artists, asks them to reflect on their city of residence, and choose a handful of places they could not live without, be them bookstores, bars, restaurants or vistas.
If you have not already, you'll most likely be hearing a lot about the Drive-By Truckers by early next week. On Tuesday the band, now a decade into their career, will release their seventh studio album entitled Brighter Than Creation's Dark. At 19 songs it is an expansive, dense, and excellent addition to the DBT catalog. But, more about that next week.
Today's Off The Record catches up with DBT's Patterson Hood as he waxes on his favorite spots in his adopted hometown of Athens, GA. And yes, this one goes to eleven…
PATTERSON HOOD'S TOP ELEVEN FAVORITE THINGS ABOUT ATHENS GA

1. 40 WATT CLUB – One of the greatest bars in the USA, the 40 Watt has grown considerably from it's days as the place where REM played surprise shows in the late 80's. Now it's in a former Big Star Supermarket building, but it's still on the down hill side of down town and with great sound, great sight lines, great folks and great bookings it continues to be a local (and national) treasure. Barrie Buck is truly the hostess with the mostest.
2. NUCI'S SPACE – DBT's pet cause is an artist recourse center providing everything from practice spaces (clean, affordable and sound-proof) to help fixing your gear, to affordable health care from volunteer doctors to free or inexpensive psychological help. Check out what they do on Nuci.org it's truly unique and very special.
3. THE GRIT – First coming to prominence as Michael Stipe's favorite vegetarian restaurant, I, being a hard core carnivore, refused to eat there for the first five or so years I lived here. When I did, it was a revelation. Great food, filling as hell and other than Cooley's threats to sneak in some bacon for brunch, totally satisfying. I eat there several times a week.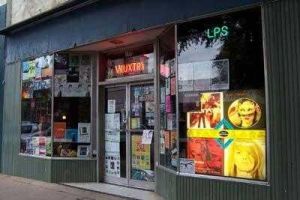 4. WUXTRY and SCHOOL KIDS RECORDS – Wuxtry is the old classic land mark where Peter Buck and Michael Stipe both worked and met once upon a time, but with School Kids just a block away and with both having different strengths, I would be remiss not to list them both. Get yer vinyl on there.
Extra points for folks like me who think The Glands second album is the best album ever to come out of Athens, as their lead singer and songwriter manages Schoolkids.
5. CALEDONIA LOUNGE – A tiny little dive right behind 40 Watt, Caledonia is as good an entry level gig as any in America. It's in the building that once was the 40 Watt Club (where REM filmed the "Turn You Inside Out" video back in the day). We recorded a lot of Alabama Ass Whuppin' there back in '99.
6. FLICKER and THE MANHATTAN – My two favorite drinking holes. Both different but both very special.
7. CINE' – Our long awaited and long needed arts cinema, Cine' took an old tire recapping plant and converted it into a state of the art movie house showing the films we used to have to drive to Atlanta to see. They sell wine, beer and espresso too. Athens has a "classic" film festival also and this year they're showing a 70mm virgin print of Lawrence of Arabia on a 60′ screen.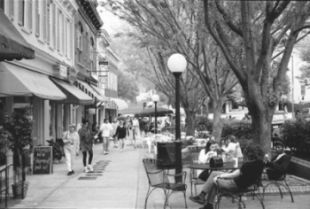 8. DOWNTOWN – The fact that everywhere you'd really want to go is in a 6 square block area that is old and beautiful makes Athens downtown really one of the coolest towns in America. It looks even better when it's December and the college is empty and the Christmas lights are all up.
9. BANDS – 350+ bands in a town of 100,000 folks is an amazing statistic. So what if 250 or so of them suck, that still leaves about 100 killer bands at any one time and a wealth of creativity.
10. THE FOLKS – Beyond everything else I like the people here. Tons of really talented and forward thinking friends. There is a local attitude very unique to this place and a little hard to explain to outsiders. The other day a friend was talking about how Atlanta is trying to slowly buy out our town and take it over (developers, restaurateurs, etc.) He said they may take our houses and businesses but we'll kill them with our laziness. That said, most of my friends are working 2-3 jobs to support that "lazy" lifestyle, but his point was well taken and not to be underestimated.
11. REM – Pylon was hipper and The B-52's came first, but REM is still a force to reckon with in this town. They saved countless cool old buildings and helped fund a progressive political machine that tries to do the right thing (mostly) and without them this scene would never have grown to the magnitude that it remains to this day. Chronic Town is still "the shit" if you ask me.
Upcoming: In February Aquarium Drunkard is presenting Drive-By Truckers Los Angeles and Anaheim dates. Stay tuned for details, tickets, and DBT vinyl catalog giveaways.
Download:
MP3: Patterson Hood :: Heavy And Hanging (limited release)
MP3: Patterson Hood :: Uncle Disney
————
Amazon: Drive-By Truckers – Brighter Than Creation's Dark