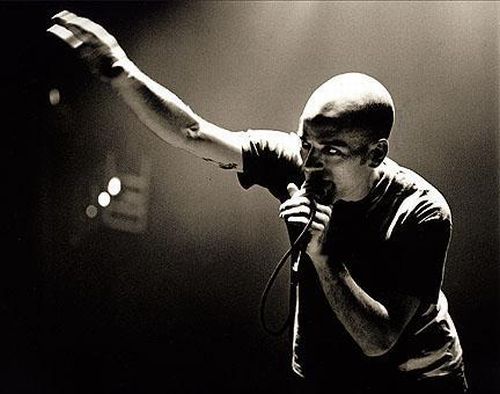 Don't let anyone ever tell you that good blogging ain't a two way street. It is. One recent example are the reader comments from an AD post, on R.E.M., from last Fall (REM :: Wrangling In The Monster). It was because of these comments that I placed my, post-Bill Berry, skepticism aside and purchased the UP album. Glad I did.
Speaking of new(er) R.E.M., the tracklistng for the band's forthcoming album Accelerate has hit the Internets. According le Stereogum the finalized 11-song Accelerate tracklist is as follows:
01 "Living Well's The Best Revenge"
02 "Man Sized Wreath"
03 "Supernatural Superserious"
04 "Hollow Man"
05 "Houston"
06 "Accelerate"
07 "Until The Day Is Done"
08 "Mr Richards"
09 "Sing For The Submarine"
10 "Horse To Water"
11 "I'm Gonna DJ"
The album is set for a release date, with "Supernatural Serious" set to be the leadoff single/video. Below is the live version of "I'm Gonna DJ" culled from R.E.M.'s 2CD/DVD live album released late last year.
Download:
MP3: R.E.M. :: I'm Gonna DJ
————
Amazon: R.E.M. – Live 2CD/1DVD
www.remhq.com ++ www.murmurs.com ++ r.e.m.'s myspace
+ Download your digital music through eMusic's 25 Free MP3 offer.
————————————————————————————————————————-