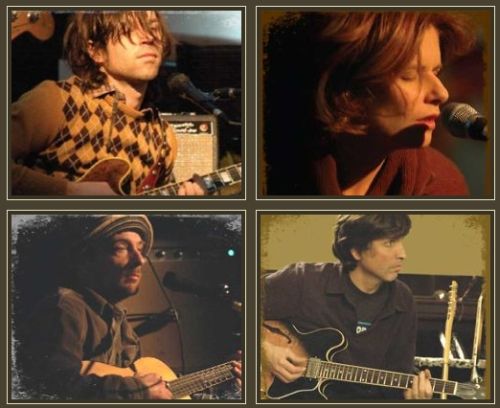 Other than being an interesting project in its own right, the Cowboy Junkies Trinity Session Revisited has, personally, sparked an entirely renewed interest in the Junkies original recording (1987's The Trinity Session). While I had in no way forgotten the strength of the original album, it had been a couple of years since I had dug it out for a spin. I'll save those reflections for another post, as it deserves a space of its own. Below is an excerpt from the Cowboy Junkies website detailing the genesis and thought process behind the Trinity Session Revisited project:
"The recording of The Trinity Session was a momentous occasion in, not only, our bands life, but also, our individual lives. The day that the album was recorded, we walked out of the church feeling that we had just participated in something that was much greater than the sum of its parts. In order to celebrate the 20th anniversary of that very special day we decided to take the risky move of going back to the Church of the Holy Trinity and seeing what twenty years of experience would bring to those same set of songs. Our goal was not to re-do The Trinity Session, but to re-interpret it. Ryan Adams, Vic Chesnutt and Natalie Merchant all showed up keen to participate in our little experiment and once again, the church took over."
Based on the above criteria, the project is a success, and the fact that two of my very favorite contemporary singer-songwriters (Vic Chesnutt & Ryan Adams) are on the bill is an added bonus. See Adams contribution, "200 More Miles," below.
Heads Up Toronto: The Cowboy Junkies, with special guest Ryan Adams, will be recreating The Trinity Session album, in its entirety, next month (February 23) at Massey Hall. No word yet if Vic Chesnutt and Natalie Merchant will reprise their roles.
Download:
MP3: Ryan Adams & Cowboy Junkies :: 200 More Miles (Trinity Revisited version)
MP3: Cowboy Junkies :: Sweet Jane (original Trinity version)
———
* * * * * * * * * * * * * * * * * * * * * * * * * * * * * * * * * * * * * * * * * * * * * * * * * * * * * * * * * * * * * * *
Cowboy Junkies :: The Trinity Session Revisited (DVD Trailer Video)
Amazon: Cowboy Junkies – Trinity Session Revisited
+ Download your digital music through eMusic's 25 Free MP3 offer.
————————————————————————————————————————–