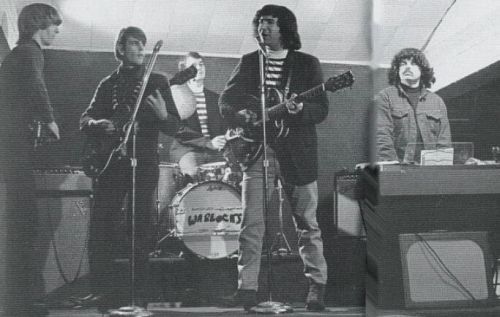 Flying under the radar, this recent Rhino release compiles San Francisco garage, rock & roll, and psychedelia tracks spanning the years 1965-1970 — arguably the city's most fertile era for new music. The main reason this collection excels (other than the fab booklet) is simply having these tracks compiled in one place. Yes, those of us who obsess over, and collect, this kind of stuff have many a selection squirreled away on various albums, hard drives, and/or CD-r's, but, per usual, Rhino (when they are at their best) tell an aural story of the era in the span of four discs. And they do this in away that keeps both the novice, and seasoned head, equally entertained.
+ Check out three tracks culled from the set below, beginning with the proto-Grateful Dead incarnation, The Warlocks.
Download:
MP3: The Warlocks :: Can't Come Down
MP3: The Ace of Cups :: Glue
MP3: The Count Five :: Psychotic Reaction
———–
Amazon: Love is the Song We Sing: San Francisco Nuggets 1965-1970
+ + + + + + + + + + + + + +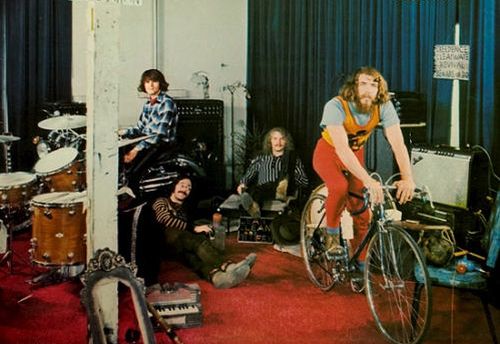 First off (and, I just noticed this myself) the entire Creedence Clearwater Revival catalog is now available at eMusic, so hit up that free trial. Even if you're not a CCR fan (and you should be), this bodes well for the future of DRM free digital music.
Lately, I've been listening to the new Drive-By Truckers album Brighter Than Creation's Dark whenever I'm in the car. Now that Spooner Oldham's keyboard talents are in the mix, I can't help but wonder what a DBT cover of CCR's "Long As I can See The Light" would sound like. In my head, driving around L.A., it sounds great.
Speaking of CCR, they truly occupy an interesting space in popular American music. In their short career (1967-1972) they scored multiple hits, had true mass, crossover, appeal, helped usher in the return-to-roots approach following psychedleia, but were often critically underrated. Skip the singles and go back and listen to the bands actual albums, and I think you'll agree that it may be time for a little revisionist history. Yeah, I know Fogerty did that whole, awful, "put me in coach, i'm ready to play" bit in the '80s, and I too held it against him for years, but hey, it was the Eighties, weird shit happened (I mean, just at Stevie Wonder's career).

Download:
MP3: Creedence Clearwater Revival :: As Long As I Can See The Light
——–
eMusic: Creedence Catalog – Cosmo's Factory
+ Download Creedence's catalog via eMusic's 25 free MP3 no risk trial offer
————————————————————————————————————————–