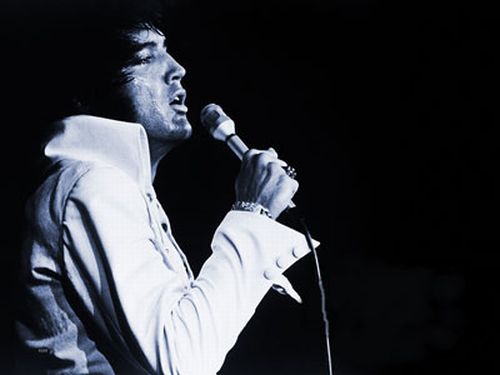 Part II of II of my Memphis Sunday post from December. Graceland, the King's once home, and final resting place, did exactly what I had hoped: it blew me away. Note that I am speaking of the actual estate, and property, immediately surrounding it, and not the bogus tourist trap "museums" across the street (although the car exhibition could be interesting, if it wasn't an extra, but instead included in the price of admission).
Admittedly, I had driven by the estate numerous times, on various trips to Memphis, but had never made the trip inside. This oversight can be blamed on a mixture of a) the intense mid-south, Mississippi river summer humidity, b) the frothing-at-the-mouth, rampant pan-Elvis crowds, and/or c) the previous night's bourbon intake; not too mention old fashioned general skepticism. Let it be said though, that on Sunday, December 16th, I came, and I came correct. Here are a few of my favorite shots.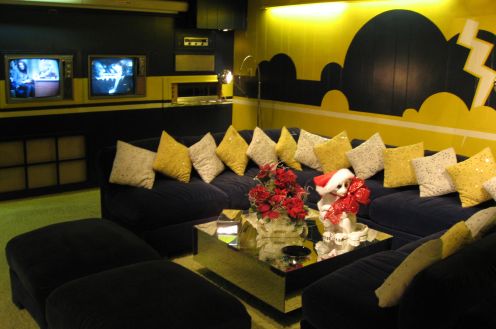 Located in the basement, this was one of my favorite rooms at Graceland – Elvis' hang-out and media pad, complete with a hi-fi stereo system, three televisions (the King noted that the president would watch three TVs simultaneously and, being the King, thought he'd better do the same), full bar, and the topper – a HUGE TCB lightening bolt painted on the wall!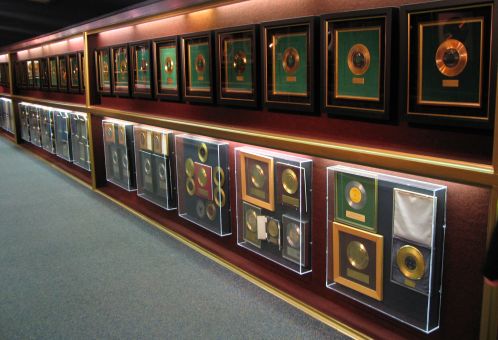 Cavernous hallways, behind the house, wrap around housing Elvis's gold/platinum records. The man was veritable hit-machine, and would be akin to a superhero, if he existed in today's floundering music industry.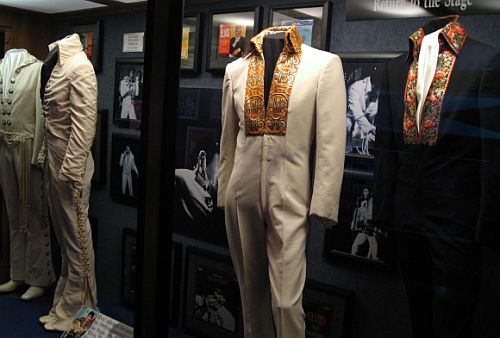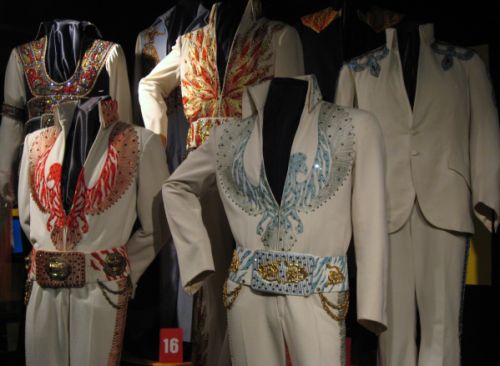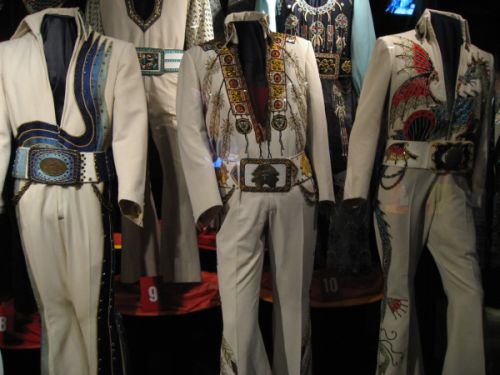 Forget the Jungle Room, I became completely fixated on the range and scope of Presley's epic jumpsuit collection – he had hundreds, and they clearly evolved throughout the '70s, ranging from the (relatively) conservative suits shown above to the all-out Vegas, cape, wearing craziness, that sadly became a self-fulfilling caricature.
Both tracks below are from Elvis' 1968 Comeback Special.
Download:
MP3: Elvis Presley :: Trouble/Guitar Man
MP3: Elvis Presley :: Lawdy, Miss Clawdy
——–
Amazon: Elvis Presley – The '68 Comeback Special

+ Download your music DRM free via eMusic's no risk 25 Free MP3 trial offer.
————————————————————————————————————————–
+ Visit The Hype Machine for additional Elvis MP3s.