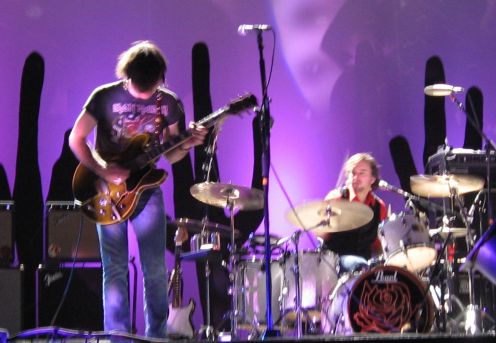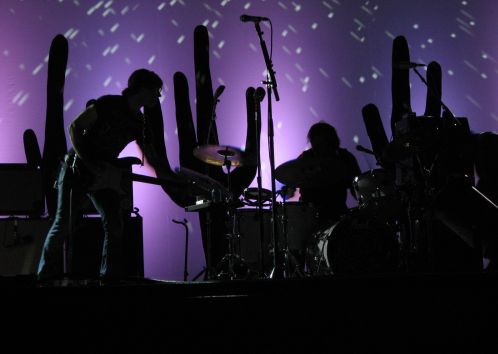 I've witnessed numerous incarnations of The Ryan Adams Show over the years; the good, the bad and the ugly. Last Wednesday evening, here in L.A., Adams and his band, The Cardinals, transcended all three coalescing into what was the tightest, most inspired, most professional and above all, most entertaining Adams show I've seen yet. Two separate sets of full-on rock & roll — the kind of show you always knew Adams was capable of, but only hoped he would one day deliver upon.
The last time I saw the band, somewhere in the neighborhood of 18 months ago, the playing was inspired but the delivery was at times frustrating with multiple start/stops at the beginning and middle of songs. Such inconsistencies have seemingly evaporated — Adams and the Cardinals are now delivering the goods full-steam ahead and doing so without losing any of their spontaneity and charm. What once appeared to be duct-taped together, now feels like a brand new, well oiled, machine. Not to worry, all of Adams self-deprecating humor and banter remain intact, only sans the teetering on the abyss anxiety that used to be part of his live stock and trade. After seeing this sober/reinvigorated Adams, I doubt I'll let another 18 months go by before seeing his live show again.
+ Set list and additional photos (by Mano) can be found HERE…
The below tracks are from Ryan Adams and The Cardinals 1.29.08 Santa Cruz, CA performance — the night before the Los Angeles date. You can find the entire set, in FLAC, here at Archive.org.

Download:
MP3: Ryan Adams & The Cardinals :: Peaceful Valley (live, Santa Cruz)
MP3: Ryan Adams & The Cardinals :: Bartering Lines (live, Santa Cruz)
MP3: Ryan Adams & The Cardinals :: Freeway To The Canyon (live, Santa Cruz)
MP3: Ryan Adams & The Cardinals :: Mockingbird (live, Santa Cruz)
MP3: Ryan Adams & The Cardinals :: Off Broadway (live, Santa Cruz)
————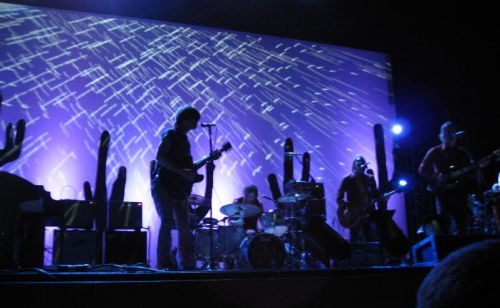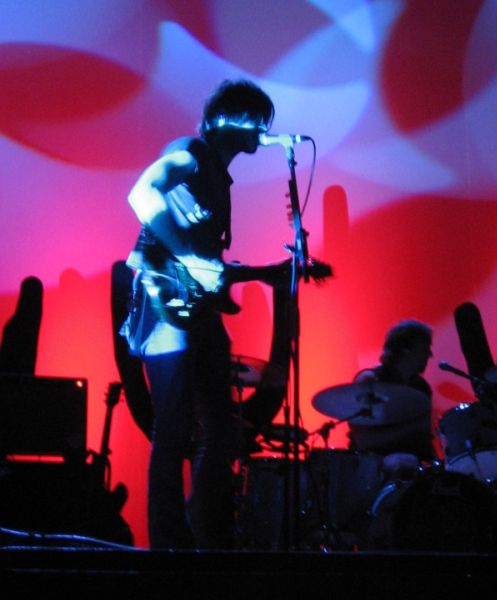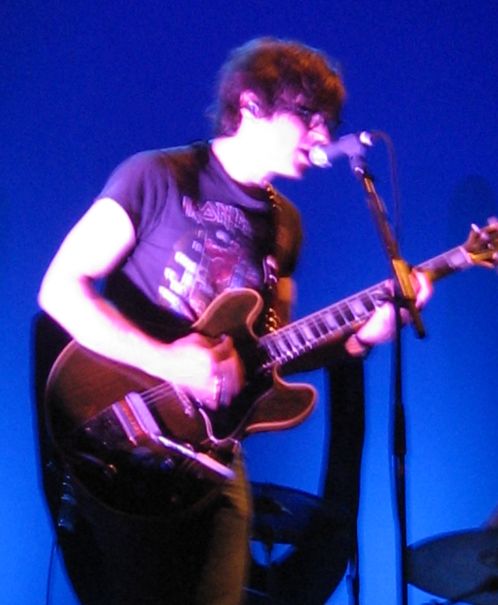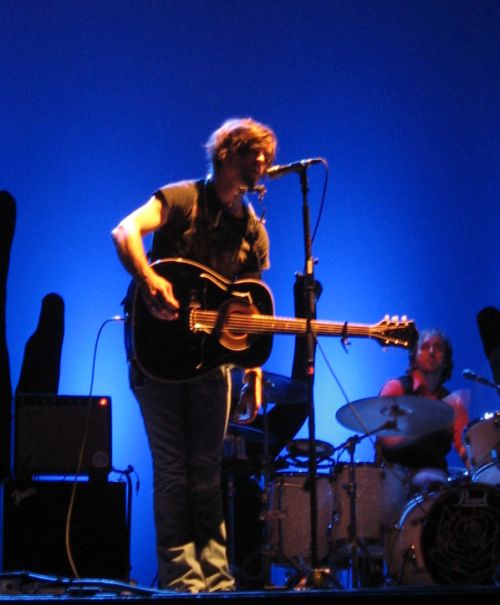 The Cardinals :: January 30th, Los Angeles, CA – Royce Hall, UCLA
Set I
Peaceful Valley>
Beautiful Sorta
Rescue Blues (Ryan on piano)
Sun Also Sets (Ryan on mic)
Why Do They Leave
Wonderwall
Everybody Knows
Elizabeth(Ryan on piano)
Shakedown
Please Do Not Let Me Go
OMG Whatever, Etc.(Ryan on mic/Graboff on piano)
Sacophogus (improv metal song)
Goodnight Rose
Come Pick Me Up
Oh My Sweet Carolina
I See Monsters
Set II
Lobby Song (Ryan on the Wurlitzer?)
Mockingbirdsing
Dear Chicago
Evening Joke w/ Mr. Graboff
Rip Off(Ryan on piano)
Freeway To The Canyon
Off Broadway
A Kiss Before I Go
Two(Ryan on piano)
Goodnight Hollywood Boulevard
Easy Plateau
Bartering Lines
Set list via: ryanadamsarchive.com
www.ryan-adams.com ++ www.myspace.com/ryanadams ++ lost highway records
+ Download Ryan Adams througheMusic's 25 Free MP3 offer.
————————————————————————————————————————–
+ Visit The Hype Machine for additional Ryan Adams MP3s.