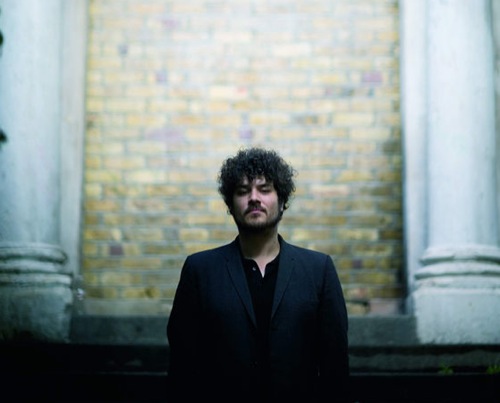 Off The Record is a recurring feature, here on the Drunkard, that marries two of my greatest interests; music and travel. Having a locals perspective when visiting a new locale is the difference between experiencing it through the lens of a tourist and of that of a native.
Off The Record gathers some of my favorite artists, asks them to reflect on their city of residence, and choose a handful of places they could not live without, be them bookstores, bars, restaurants or vistas.
This week's edition of Off The Record finds us in Eugene, OR, home to one of our favorite contemporary songwriters: Richard Swift. Swift, who penned one of our favorite albums of last year, Dressed Up For The Letdown, is prepping for the April release of his next project, the double disc EP, Richard Swift As Onasis. Described as Swift's paean to 1950s blues infused rock & roll (referencing Howlin Wolf, John Lee Hooker, Bo Diddley, and Link Wray) we have, courtesy of Secretly Canadian, two unreleased tracks from the set, below, for download: "Knee High Boogie," and "Phone Coffins."

* * * * * * * * * * * * * * * * * * * * * * * * * * * * * * * * * * * * * * * * * * * * * * * * * * * * * * * * * * * * * * *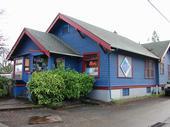 1. HOUSE OF RECORDS / My favorite record shop in the great Northwest. I thumb through records here about once or twice a week, and surprise, surprise, it's in a house (not just a clever name). It's good to see local record shops staying in business, in fact, someone that works there was telling me that vinyl sales have been going up. There is hope.
2. AXE & FIDDLE / SAM BOND'S GARAGE / Two great pubs owned by some very fine people. I spin records every monday night at the AXE & FIDDLE. It's great to have a local pub that A) I won't get my ass kicked in, and B) serves a good hard cider. Some of the nicest bartenders you'll find too.
3. EVERGREEN INDIAN CUISINE / This just opened a year ago. Mmmmm. Probably my favorite place to eat in Eugene. Some of my friends bust my balls about wanting to eat indian food every day… but hey, Indians do it, right?
4. KALAPUYA BOOKS / Great local bookstore. I picked up a very very very rare Kerouac book there for really cheap and I've been going back ever since. If you buy $15 worth of books, you get one free. It's run by some great people who were involved with the Merry Pranksters & Ken Kesey.
5. NATIONAL FREEDOM / This is where i spend most of my time. It's my studio, so I write and record here every day. But it's a fun place to hang out and listen to music with friends. Its seems like it's become the local-late-night-hang. Once the pubs close down, we stumble back to NATIONAL FREEDOM for more tomfoolery (wink wink).
Download:
MP3: Richard Swift :: Knee High Boogie Blues
MP3: Richard Swift :: Phone Coffins
——–
Amazon: Richard Swift – Richard Swift As Onassis
www.richardswift.us ++ www.secretlycanadian.com ++ www.myspace.com/richardswift
+ Download Richard Swift's catalog via eMusic's 25 free MP3 no risk trial offer
—————————————————————————————————————————