"I saw the writing on the wall, with the Americana movement…I started to see country-western reproduction shirts at the Gap, and once something gets that big, it's over." – Darin Wald, Big Ditch Road.
"Do you mean Gram Parsons is dead?" – Larry Oster-Burg (Michael Shannon), Grand Theft Parsons
Historical periods, art movements, ice ages; you're never really sure when one begins or ends. Art especially, with its constant action/reaction sequences, is vaguely defined from one movement to the next. We do tend to agree, however, that there is a start and there is an end, even if they are ill-defined. No Depression magazine announced earlier this month that their next issue would be their last and it's hard not to see this as a bellwether for the movement it championed: alt-country.
The traditionalist country and "cosmic-Americana" music that most influenced alt-country as a movement was long over with by the time the scene began to rumble in the mid-80s. The old guard were either dead or in a holding pattern, the Byrds had gone off on one of any of the other directions they chose during their career, and Gram Parsons was ashes in Joshua Tree; all in all, there wasn't much left. But there was Dwight Yoakam and his neo-traditionalist fusion of showmanship, style and punk's defiant attitude, gleaned from fellow Los Angeles bands like X and the Blasters, both of which also channeled part of the specter of country music. And just around the corner would be the album most often cited as the genre's opening salvo: Uncle Tupelo's No Depression.
Where the style would go over the next decade and a half would be largely dictated by two groups, most efficiently (if not precisely) represented by the songwriting forces behind Uncle Tupelo: Jay Farrar (neo-traditionalists and slavish devotees) and Jeff Tweedy (progressive-traditionalists). When Uncle Tupelo called it quits after 1993's Anodyne, both of the subsequent spin-offs, Son Volt and Wilco, channeled a lot of the same energy of their previous project. Then something went weird.
When Wilco recorded Being There in 1996, the gloves had come off for progressive-traditionalists. The restraints of the genre were showing. For some, like Wilco, this would eventually lead them completely away from anything even resembling country or alt-country. For others, it was more of a wake-up call for revitalization. The Jayhawks took a middle ground in the struggle by siphoning country, pop and soul into a righteous mix. Their records, on up through the adventurous and underrated The Sound of Lies in 1997, showed a fascination with reclaiming country music's place as equal part of the more popular narratives of rock and rhythm and blues by deconstructing traditional styles and laying out image-heavy songs. Even pioneers who had been with the movement since before it was a movement were opening their doors. In 1998 Lucinda Williams would finish recording and finally release her long-in-the-making Car Wheels on a Gravel Road, the glossiest and most polished record she had recorded – earning her an amazing share of critical praise and mainstream audience that she hadn't previously reached.
Seeing a connection? Within a period of two years, from Being There to Car Wheels, the whole face of the alt-country game had changed. Neo-Traditionalists like the Jayhawks, Lucinda Williams and the aforementioned, Jay Farrar fronted, Son Volt (whose Wide Swing Tremolo, with its astoundingly louder and rockier tones, would also come in 1998) were fusing their country with pop and rock while progressives like Wilco were completely leaving the genre behind. By the release of Wilco's Summerteeth, it was as if they'd never been the band that recorded "I Must Be High" or that they were fronted by the man who wrote "New Madrid."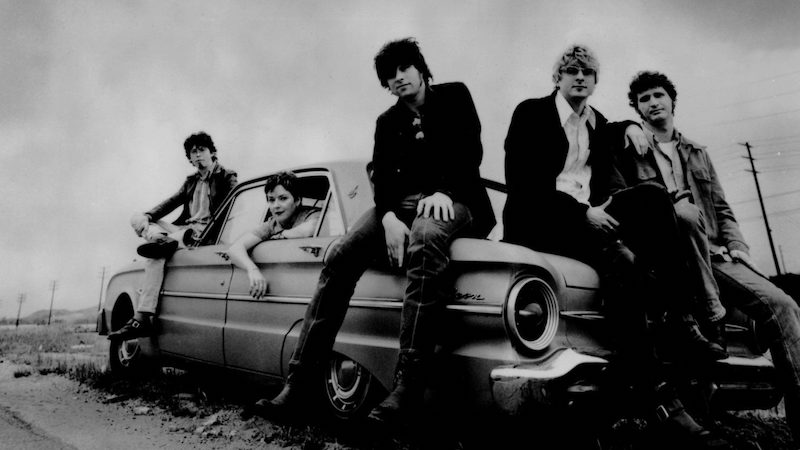 But the most central and crucial record to this pivot point is Whiskeytown's 1997 release, Stranger's Almanac.
You know you've got something going when the chameleons show up. The great imitators, the ones who can shift and shuck and jive with ease. Ryan Adams is one of them. Not to cast aspersions on Adams' legitimacy as a songwriter or musician – quite the contrary. He's a gifted and rare breed. But the trajectory of his career is a roller coaster of phases and stages – from the sub-Tupelo of Faithless Street through the American music museum of Stranger's Almanac to Gold's populist anthems and on and on.
Chameleons read the writing on the wall better than anyone and the divide between Stranger's Almanac and its follow-up, the shelved and delayed Pneumonia, was as wide as you could imagine. Stranger's Almanac had country weepers ("Excuse Me While I Break My Own Heart Tonight," "Dancing With the Women at the Bar"), exercises in r&b/soul/country fusion ("Everything I Do") and the Midwestern, Replacements' channeling country rock ("Yesterday's News," "Waiting to Derail"). From stem to stern it's the best amalgam and synthesis of everything that alt-country music accomplished between its mid-80s beginnings and its mid-90s apex. And it's no wonder Adams would never come back to it.
Since then it's been a genre just coasting. The great albums are past, with only occasional glimpses of great artists whose turn at the songwriting table would probably have succeeded regardless of whether alt-country existed. Great albums exist from these last ten years, but not because they were earth shattering in any way, but simply because they were just really good. That's not a complaint or a criticism. It's just the sign of it getting late in the day for alt-country.
Now with the deluxe edition re-issue of Stranger's Almanac due out next week, seeming to perfectly coincide with No Depression's demise, we might have that rarest of historical moments: when the changing of the guard is obvious and visible. / J. Neas

Whiskeytown :: Luxery Liner (Gram Parsons cover)
Aquarium Drunkard is powered by its patrons. Keep the servers humming and help us continue doing it by pledging your support via our Patreon page.