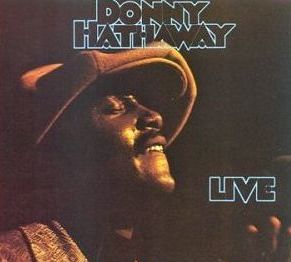 The following is a re-post from February 2007 for a friend in need of some Donny.
—
Last month I finally bought an "official" copy of Donny Hathaway's long bootlegged, import only, 1972 live album that was recorded here in L.A. at The Troubadour, and at The Bitter End in New York City. The German import is only sixteen greenbacks, and thanks to the internets, it's now readily available.
But this was not the case back in 1998 when a friend made a copy for me, noting, as he handed it over to me, that (it) was "some funky ass shit." Funky ass shit, indeed.
Most of you have no doubt heard various Hathaway studio staples over the years (not to mention his duets with Roberta Flack), but it's in a live setting that the man truly, truly shined. I have posted his cover of Lennon's "Jealous Guy" before off the album (which also made an appearance on the Oliver Wang curated Soul Sides compilation), so here are the two opening tracks off the LP (note the marvin gaye cover). If you like soul, shit, if you have soul, pick up live document of a man on fire. I doubt you will want to listen to much else for a week afterwards.
Download:
MP3: Donny Hathaway :: What's Goin' On (cover)
MP3: Donny Hathaway :: The Ghetto
————-