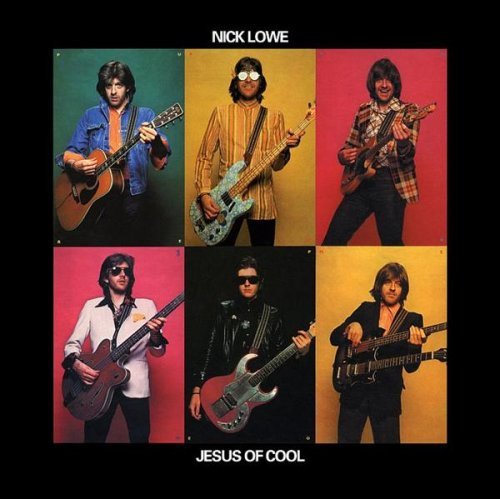 Pop nirvana. Let's first take a moment and all give a collective high five to Yep Roc for reissuing Lowe's 1978 debut, as it had been out-of-print for years (they nail the packaging too, so you can toss that 4th generation, burnt, CD-R in your closet).
I'm pretty sure I am not alone when I say that I was originally recommended this gem (known in the U.S. as Pure Pop for Now People) by several rampant Elvis Costello fans. Twenty-one songs, clocking in at one hour, this 30th Anniversary edition of Jesus of Cool (finally) combines the material of both the European and U.S. releases, in one package, in addition to tacking on seven bonus tracks.
Being that I did not personally come to know this album until twenty some years after its '78 release – not to mention harboring an unapologetic love for all things power pop – it felt contextualized and near perfect. Now, revisiting it via the reissue, I found myself wondering how it must have come across at the time of its original release, with its limited stylistic peers, and general good time vibe. Elvis Costello, with his sneer and biting lyrics, was able to tread the line between, pop, punk and new wave, whereas Lowe comes off like a genre-bending guy enjoying himself for the sake of a good time (and the album, his masterpiece, sounds all the better for it.). The below video interview, from 1978, hints at this when the interviewer asks how Lowe is able to retain his sense of humor. I'm glad he did, or we wouldn't have been blessed with that fantastic album cover.

Elsewhere: Read Rolling Stone's original 1978 review of Pure Pop for Now People HERE…

Local Scene: Nick Lowe is on tour this Spring, with a L.A. date set for April 11th, at the El Rey Theatre. See the full listing of tour dates here.

Download:
MP3: Nick Lowe :: Music For Money
MP3: Nick Lowe :: Shake And Pop
———
Amazon: Nick Lowe – Jesus of Cool
* * * * * * * * * * * * * * * * * * * * * * * * * * * * * * * * * * * * * * * * * * * * * * * * * * * * * * * * * * * * * * *
Nick Lowe (and Elvis Costello) being interviewed upon the release of Jesus of Cool. 5/4/78.
+ Download DRM free music via eMusic's 25 free MP3 no risk trial offer
———————————————————————————————————————————