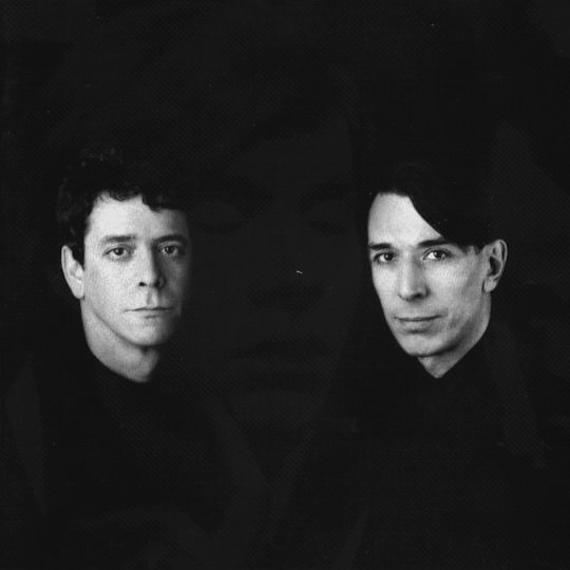 The enmity between Lou Reed and John Cale is no secret. After Cale's departure from the Velvet Underground in 1968 (following the release of White Light/White Heat), there was really only one thing that still connected them: Andy Warhol. Seems like that was enough to put a temporary halt to about 20 years of bad feelings, since one of the results of Warhol's death in 1987 was the tribute album Songs for Drella, released in 1990.
This was the first time the two had worked together since that 2nd Velvet Underground album and it is nothing short of a fantastic piece of work. Reed writes most of the songs, but both his and Cale's submissions are insightful and poignant. Sparsely arranged around simply Reed's guitar, Cale's keyboards and their vocals, this is a musical treat for anyone who loves the collective work of Reed and Cale and share a respect for the late Warhol. words / j neas
Lou Reed & John Cale – Hello It's Me (w/ French subtitles)
Elsewhere: Check out this interview with Cale and Reed from Musician magazine whose cover prompted the painting entitled "A Song For Drella" which features all three of the subjects of this post.