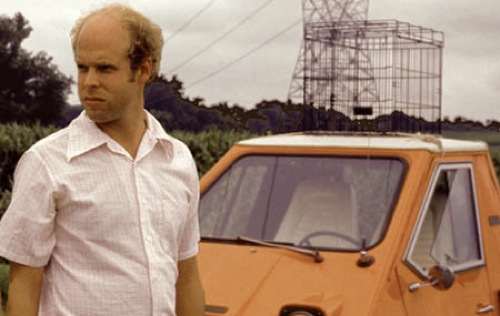 Will Oldham fanatics (raises hand) can expect the new Bonnie "Prince" Billy album, Lie Down in the Light, out next month via the Drag City label. While there is no firm trackist yet, it looks like the album drops stateside May 20th.
Excerpt from product description (amazon.com): "Lie down in the light' is the follow up to 'the letting go', bonnie 'prince' billy decided to go back to where he recorded 'master and everyone' and the results couldn't be better. The album arrives with a faster pace than usual bonnie releases then settles into a low key groove. The song quality matches any of his releases and the recording is classic mark nevers. Since the release of 'the letting go', bonnie has been working heavily in the film and music industries. He's starred in 2 films, released a covers ep and worked on records by holly throsby and sun kil moon."
The label has made the demo for one of the LP's tracks, "So Everyone," available for download. Grab it below, and then go ahead and reminisce with the video for "I Gave You" off Oldham's collaboration with Matt Sweeney, Superwolf.
Download:
M4A: Bonnie "Prince" Billy :: So Everyone (demo)
———
Pre-order: Bonnie "Prince" Billy – Lie Down in the Light
* * * * * * * * * *
+ Download DRM FREE music via eMusic's 25 free MP3 no risk trial offer
——————————————————————————————————————————