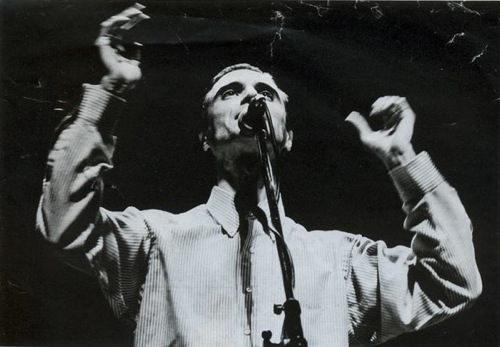 Amazingly, even today, while traveling in and around the Mississippi Delta, you'll still hear fabled tales of the old bluesmen selling their souls at the crossroads in exchange for supernatural musical gifts. Whereas the Robert Johnson tale has become the most widely known (to the point of ad nauseam), it is in fact more of a composite story, derived from old African American folk traditions that found its way to the Americas centuries ago embedding itself into our cultural fabric.
Stateside, these themes morphed, and the sale of one's soul at the "crossroads", due to Christianity's influence, was to be made with Satan, or the devil. If traced back to its roots though you'll find it more likely that such a deal – if there was one to be made – would have been conducted with Papa Legba, the spiritual intermediary between our world and the next. Known by many a name in Voodoo, Voudou, Santeria, etc, Legba was a gatekeeper said to grant access to the spirit world.
All Hoodoo aside, "Papa Legba" also happens to be a track from one of the more underrated Talking Heads albums, True Stories, itself the audio counterpart to the 1986 David Byrne film of the same name. If you've only heard the Heads version, you must check out the swampy Pops Staples cover of the track from the film (mp3 below). Also, Widespread Panic used to do an insanely cool live version of Legba that's absolutely worth hunting down if you're interested in a southern fried re-imagining of the track. Trust me.
* * * * * * * * * * * * * * * * * * * * * * * * * * * * * * * * * * * * * * * * * * * * * * * * * * * * * * * * * * * * *
Pops Staples :: Papa Legba (From David Byrne's film "True Stories")

Download:
MP3: Talking Heads :: Papa Legba
MP3: Talking Heads :: Papa Legba (Pops Staples Vocal Version)
———
Amazon: Talking Heads – True Stories
+ Download DRM Free Music via eMusic's 25 free MP3 no risk trial offer
——————————————————————————————————————————