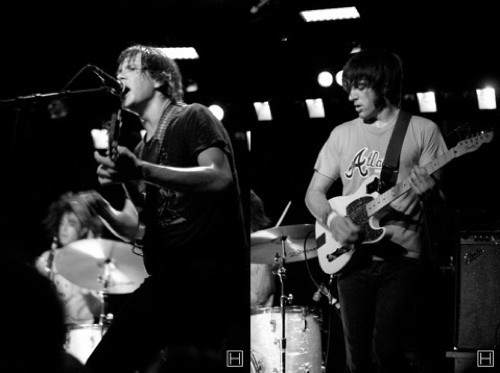 Sometimes a rock 'n' roller needs to howl to be heard. Last night Athens, GA's, The Whigs ripped through tracks from their Dave Matthews-label-approved Mission Control for a devoted crowd at the Echo, abandoning any of the subtlety that marks the record in favor of throaty, earnest rock 'n' roll. It's been a long, long time since I've seen a band with as much force behind them as the Whigs. Singer Parker Gispert howled down rain like Kurt Cobain while bassist Tim Deaux and drummer Julian Dorio vamped with the ferocity of the Who's John Entwistle and Keith Moon. They brought that same intensity to a blistering cover of the Rolling Stones' "Get Off of My Cloud," with Deaux screaming out harmonies over Gispert's pleading.
Where Mission Control skims the waters of alt.country and indie pop, the Whigs distilled it all down to a pure concentrate, revealing a distinctly southern angst which is not near as obvious on record. It's not the kind of music that usually gets the feet 'a' tappin' and the heads 'a' bobbin', but it's hard to not let your body go with music this tuneful. And that's really where the Whigs' talent lies, with the fact that they can make such melody out of their vacuum-packed sound. This is deadly serious rock music, folks.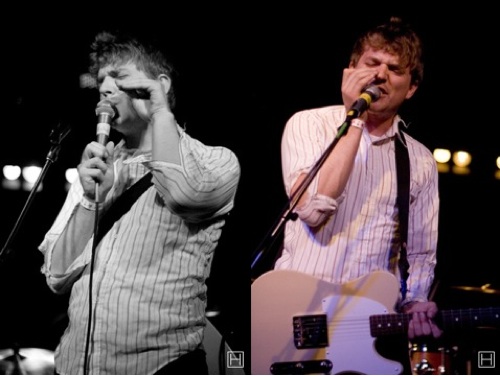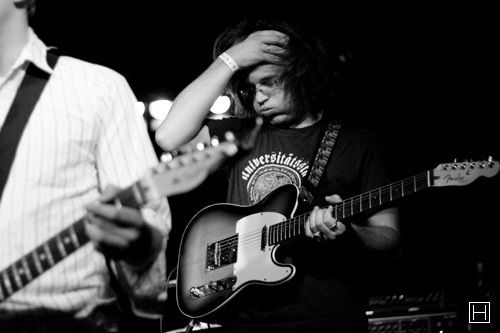 Local openers The Henry Clay People brought the ragged energy of an all-ages hardcore matinée show together with the detail-obsessed pop energy of The Hold Steady. Singer Joey Siara flailed around like a young Craig Finn, acting out his own songs, dropping his guitar on several occasions, pulling members of the crowd on stage, and generally acting the way frontmen are supposed to act but never do. Man, rock music's supposed to be about energy and passion and, you know, having fun; if that's the case, Henry Clay may be the best rock group in Los Angeles.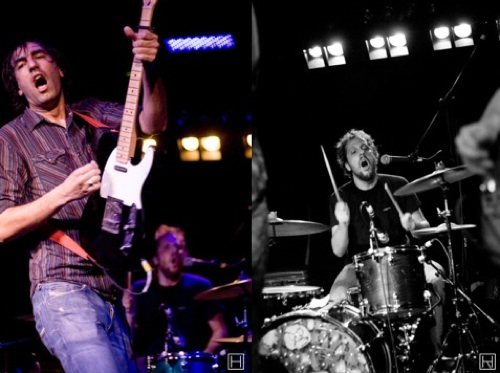 Kicking off the evening were Autumn Tone's very own Le Switch, whose set rambled with a driving energy punctuated by singer Aaron Kyle's post-punk shouting and Josh Charney's warm keys. Le Switch traffic in an ambitious brand of pop music, one that lends equal credence to Elvis Costello and Madness as it does Arcade Fire and Pavement. Per usual, drummer Joe Napolitano, multi-instrumentalist Maria DeLuca, and bassist Christopher Harris all contributed spot-on harmonies, while DeLuca's trumpet playing lent a playful, almost New Orleanian spirit to the night. See these bands live. – words/m. garner, photos/ b. hoste
Download:
MP3: The Whigs :: Right Hand On My Heart
MP3: The Henry Clay People :: Working Part Time
MP3: Le Switch :: Living In Another World
————
+ Download your music DRM free via eMusic's 25 free MP3 no risk trial offer
——————————————————————————————————————————