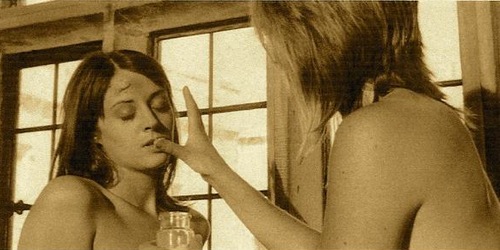 Being a fan of folk music can be frustrating. Oftentimes, folkies focus so intently on their lyrical and storytelling powers that the music seems to come second, if at all; people forget that the flurry of finger-picking is just as important to "Don't Think Twice, It's Alright" as the words themselves. At times, the folk music spectrum looks about as varied as a beer list in Nashville: a few old standards and the rare local brew.
Maybe that's why the AD offices have been on fire for Roadside Graves. Like The Band before them, the New Jersey group pull from several different genres — country, folk, Cajun, southern gospel, and big-time rock 'n' roll — to produce something that can maybe only be called American Music.
The group scored high with last year's No One Will Know Where You've Been LP, but we've been spinning their forthcoming demo EP. Taking a cue from fellow Jerseyite (and part-time folkie himself) Bruce Springsteen, the Graves build their songs layer by layer, adding stinging guitar lines over strummed acoustics and boozy horns with barreling piano runs until the entire seven-piece band is dancing a country waltz in perfect step. By the time they run through the proggy Civil War march and barroom piano rolls of "Ruby," the EP's opener, you've been through at least five genres and a hundred years of musical history, and it all feels as seamless as the march of time itself. Elsewhere, "Far and Wide" places the melody from Billy Bragg's "To Have and To Have Not" next to front-porch fiddling and descending guitar licks pulled straight from the Byrds.
And, because this is one version of America that America needs to see, the Roadside Graves will be heading out for a short tour starting on July 9th. Dates @ their website. words/m. garner

Download:
MP3: Roadside Graves :: Far And Wide
MP3: Roadside Graves :: Ruby
——–
www.roadsidegraves.com ++ www.myspace.com/theroadsidegraves
+ Download Roadside Graves via eMusic's 25 free MP3 no risk trial offer
——————————————————————————————————————————