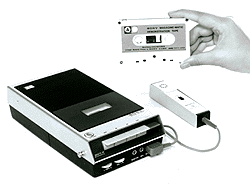 Matthew Sweet is bringing his 'dinosaur' act back on august 26th with Sunshine Lies. You can click here and check out a streaming player with three songs off of the forthcoming album. But, right now let's talk about the past.
There's a lot to be said about scenes that develop in cities, but one of the things not always discussed is that they can pull people in from elsewhere. Thus, the oft lauded Athens, Georgia managed to pull a kid from all the way from Lincoln, Nebraska by the name of Matthew Sweet.
At this point Matthew has been releasing recorded music on his own or with bands for years. In 1983 he played on Oh-OK's second EP, the Mitch Easter produced Furthermore What. This was a band that at differing times contained Lynda Stipe, Linda Hopper (later of Magnapop) and David Pierce, who would record with Sweet in 1984 as the band Buzz of Delight, releasing their one and only EP, Sound Castles.
The Buzz of Delight EP, along with some solo demos recorded with Don Dixon, caught the attention of Columbia records and in 1986 Sweet released his first solo album, Inside. If you're familiar what what Sweet would become, his first two albums, which also included 1989's Earth for A&M records, are not exactly what you might expect. Using drum machines and having Sweet play nearly all the instruments, they sound like a product of their time, only slightly better written. They don't hold up well at all, but there is something important that happens with the recording of Earth.
One of the things that Matthew Sweet has been excellent at from day one is surrounding himself with not merely competent, but downright brilliant musicians who know how to bring the best out of his songwriting. Earth was the debut of Sweet's working relationship with the two most significant forces on his music for the next decade – Richard Lloyd and the late Robert Quine. Both are lauded guitar heroes of the New York punk scene of the 70s – Lloyd with Television and Quine with Richard Hell and the Voidoids – and both would bring their caustic, ragged and majestic guitar work to bear on Sweet's vision of power-pop. Sweet would also start long time partnerships with drummer Rick Menck (Velvet Crush), drummer/producer Fred Maher and pedal-steel player Greg Leisz, as well as Lloyd Cole, for whom Sweet had played guitar on tour.
The result was completely out of left field. 1991's Girlfriend sounds nothing like Sweet's previous solo records and its layered production, blistering guitar work, jangle and power pop and country rock tendencies would define him for a generation of music fans. By channeling familiar and persistent rock and roll themes, Sweet created a timeless album that still sounds as good and as powerful today. He would follow this muse for his next three albums, though it would be down a less polished path – 1993's Altered Beast, 1995's 100% Fun and 1997's self-produced Blue Sky on Mars would be much rockier and less glimmering. Altered Beast would tackle the messy, genre-hopping masterpieces of Sweet's numerous influences and 100% Fun would focus on more tightly packed pop, mastering the 3-minute pop song with 12 tracks in 45 minutes, not to mention Sweet's first pop chart entry, "Sick of Myself."
In 1999, Sweet diverged from his sound, not working with either Richard Lloyd or Robert Quine for the first time in 13 years, and instead built an orchestra reminiscent of the Wrecking Crew in order to recall the work of Phil Spector, Brian Wilson and the Beach Boys – Sweet even went so far as to recruit Carol Kaye, arguably the Wrecking Crew's most famous bass player, to perform on the record. In Reverse was a classicist pop album tinged with touches of psychedelia, a work that seemed to hint at Sweet possibly being a match for his legendary influences.
Then Sweet seemed to pull back. Where he had been releasing an album every other year since the early 90s, it would be 2003 before he surfaced again, this time with quasi-supergroup The Thorns (featuring himself, Pete Droge and Shawn Mullins) and a Japan-only album titled Kimi Ga Suki * Raifu. The latter of those saw Sweet reunite the Girlfriend studio lineup (sadly, without the now dead Robert Quine) and cut the album in just a week. It would eventually get an American release in 2004 along with another new album, Living Things, which was more full of looser, fun (and in some cases, funny) songs than any album he had done previously. In 2006, alongside former Bangles front woman Susanna Hoffs, Sweet recorded an album of 60s covers titled Under the Covers, Vol 1. None of these felt like the true follow-up to In Reverse, so it is with some serious excitement that I heard about Sweet's forthcoming album, Sunshine Lies, being released at the end of August.
Matthew Sweet, even 17 years after what some people consider his finest hour, is still cited repeatedly as one of the best pop songwriters in America. His work is emotional and universal and in that is something personal for everyone who opens their ears to it. Included below are songs from several of his albums, a demo version of "Superdeformed," which the finished version of would end up on the Son of Altered Beast EP, and a link to a streaming player of songs off the forthcoming album. What are some of your favorite Matthew Sweet songs? Hit us up in the comments. words/j. neas
Download:
MP3: Matthew Sweet :: We're the Same (from 100% Fun)
MP3: Matthew Sweet :: Knowing People (from Altered Beast)
MP3: Matthew Sweet :: I Should Never Have Let You Know (from In Reverse)
MP3: Matthew Sweet :: Superdeformed (demo from the Legacy Edition of Girlfriend)
—
Streaming player of new songs: HERE
——-
Amazon: Matthew Sweet – Catalog
+ Download your music via eMusic's 25 free MP3 no risk trial offer
—————————————————————————————————————————-