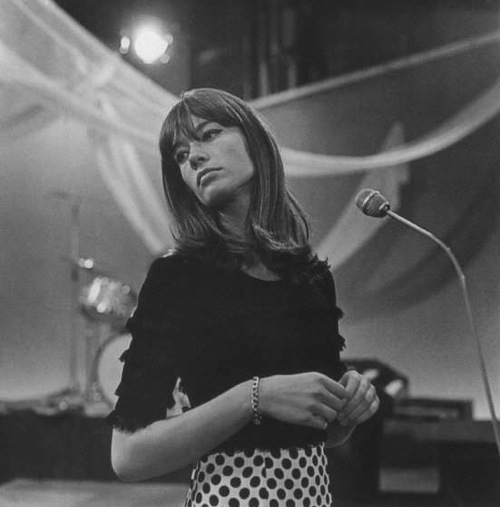 Yes, the above photo is of Françoise Hardy; she is just one of the artist covered on White Hinterland's new five-song (two originals, three covers) French-language EP Luniculaire. I've been smitten with Casey Dienel's voice since her 2006 debut Wind Up Canary, which was only furthered by her latest project, White Hinterland's Phylactery Factory. Jazz-tinged, with Rickie Lee Jones undertones, this EP makes perfect sense. Also covered: Serge Gainsbourg, Brigitte Fontaine.
Also: If you're a fan of Dienel's, do be sure to download one of my favorite covers culled from her 2006 Daytrotter session; her solo piano rendering of Pavement's "Cut Your Hair."
Download:
MP3: White Hinterland :: Chant de Grillon
MP3: Casey Dienel :: Cut Your Hair (Pavement cover)
—
MP3: Françoise Hardy :: Tous Les Garcons et Les Filles
———
Amazon: White Hinterland – Luniculaire
***********
Elsewhere: JaxArt Records is set to release a digital-only EP by Fresno, CA's Rademacher on September 30th entitled ERA. This, the band's fourth LP, will be celebrated with the band doing a free residency at The Echo in Los Angeles every Monday night in October.
+ Download your music via eMusic's 25 free MP3 no risk trial offer
——————————————————————————————————————————