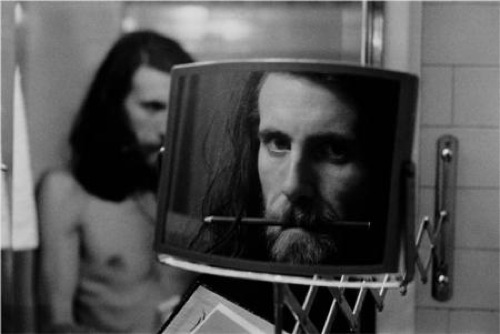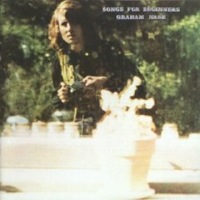 It is no secret to frequent AD readers that I am a huge fan of any project that contains a C S N or Y from the mid 1960s through the mid '70s. Last week Rhino reissued what might be my favorite Graham Nash solo LP, 1971s Songs For Beginners. Besides being a great work in its own right, the album has always felt like a piece in a larger puzzle including the initial solo albums from his CSN&Y bandmates; which, I might add, are all stellar.
Production Notes: Recorded in Los Angeles and San Francisco, Nash made Songs For Beginners with a combination of kindred souls from both cities, including Crosby, CSNY touring drummer Johnny Barbata, original Flying Burrito Brothers bassist Chris Ethridge, singer Rita Coolidge, fiddler David Lindley, the Grateful Dead's Jerry Garcia and Phil Lesh, and Neil Young, who is credited on the album as "Joe Yankee."
The below video captures Nash and David Crosby performing "Simple Man" and "Marrakesh Express" recorded live at the BBC in 1970. The two had just wrapped up their Four Way Street summer tour with Stills and Young. "Simple Man," written for Joni Mitchell, and featured on Songs For Beginners, was first performed live in 1970, at the Fillmore East in NYC, during opening night of Crosby, Stills, Nash & Young's tour. The song is one of three tracks featured on his debut album regarding the end of his relationship with Mitchell. I'm giving a copy of the CD/DVD reissue away. Leave your name, email, and favorite CSNY related track below.
Download:
MP3: Graham Nash :: Better Days
MP3: Graham Nash :: Simple Man
———-
* * * * * * * * * * * * * * *
Graham Nash w/ David Crosby – Simple Man/Marrakesh Express (Live @ The BBC)