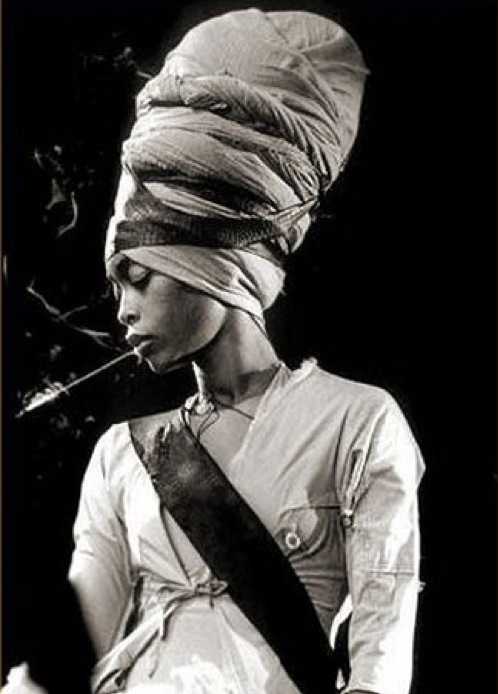 Of the national acts performing at this year's Voodoo Fest one of the artists whose name consistently pops up, in terms of anticipation, is that of Erykah Badu.

My Morning Jacket had been faithfully covering Erykah Badu's slow burning "Tyrone" for almost a decade when she joined them onstage in Dallas last August to belt it out. While Jim James and company may not be in New Orleans tonight, you can bet Badu will bring the house down with it.
Previously: My Morning Jacket's version of "Tyrone" from this 2000 KVRX Radio Session.
Download:
MP3: Erykah Badu/My Morning Jacket :: Tyrone (Live in Dallas)
————
+ + + + + + + + + + + +
My Morning Jacket & Erykah Badu – Tyrone / Dallas 8.23.08
www.erykahbadu.com ++ www.myspace.com/erykahbadu
+ Download MMJ's Tyrone via eMusic's 25 free MP3 no risk trial offer
——————————————————————————————————————————