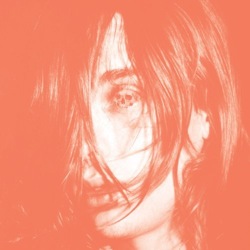 Something stays in the room after the final digi-delayed gurgles of "Calvary Scars II / Aux Out" have faded to hums, a certain sense of having just gone through something soft and buzzy and not altogether unpleasant, something like stepping into the wake behind a cloud of bees but missing the bees themselves. Deerhunter's Microcastle / Weird Era Cont. is the warm jetstream of a band flying at the top of its game and tracing horizons; the music here is so confident, so honest and sure of itself, that it at times feels like its own victory lap.
And why shouldn't it? Deerhunter are, and always have been, a band with its back against the wall. In a mere seven years of existence, they have already weathered the death of a member (founding bassist Justin Bosworth died in 2004 from skateboarding injuries), shifting lineup changes, and a steady-rising wall of vocal knifing aimed at eccentric frontman Bradford Cox. No matter. Cox's skeletal limbs (the result of Marfan Syndome), outspoken homosexuality, and tendency to over-blog have rendered him something of an outsider in the too-cool world of indie rock, which was itself founded as an alternative inner circle for the kids who didn't play outdoors. This strange, frightened outsider attitude gave Deerhunter the title of their first record (Turn It Up, Faggot) and gave the uncool kids with cool taste a hero to hope for. And where this alienation manifested itself on last year's Cryptograms as a churning haze of processed vocals and guitars, Cox and the band have since found power in their suffering, turning it into something both melodic and aggressive.
Which isn't to say that Deerhunter have found safe cover;   Lockett Pundt's moans of "Come for me, comfort me" in "Agoraphobia" come across as something of an honest plea, his voice muffled by blankets, guitars picking out a lullaby. Perhaps paradoxically, there is an enveloping sense of comfort covering Microcastle, one which doesn't ignore or even hide from the horror, but one that has found its power in facing it head-on. It shouldn't be surprising, then, that Microcastle has as its centerpiece the meditative "Calvary Scars," which finds Cox identifying readily with Jesus Christ's very public death. When he sings prayerfully about being "crucified on a cross in front of all my closest friends," it's hard to not picture the frowning Cox of the Deerhunter blog, trying his hardest to become a public person while remaining true to himself. The prongs of his sickness (the long limbs, the fears of the public, and Cox's reaction to those fears) have driven the metallic tang of rusty nails into his skinny wrists; he's tasted the gall of public opinion on his tongue and watched the blood flow from his sides, and he's watched his mother at his feet, crying for her boy. Bradford Cox has been forced to stay in his bedroom for a long, long time, and only now has he found the freedom that locked doors afford; Cox pulled the guitar-stripes of melody that weave through Microcastle both from his chest and his back.
Which isn't to say that Cox has fixed his gaze at his navel — nor has he forgotten it; he's simply learned how to translate fever dreams and suicide watch into something beautiful, a cautious innocence buried in reverberating guitars. There's plenty to highlight here — the locking groove-moan of "Never Stops," the near-blues of "Saved By Old Times," the Richie Valens-cum-My Bloody Valentine of "Twilight At Carbon Lake" — but to focus too intently on Microcastle's component parts is to miss the overall swagger of this thing. Atlas Sound's Let The Blind Lead Those Who Can See But Cannot Feel showed us that Cox is a master of atmosphere and ambience, but he needs the snarl that comes with a five-piece rock band. Likewise, last year's Cryptograms showed us that Deerhunter knew how to bring raw power but had no idea how to form it into efficient muscle. The ignition of Cox's pop sensibilities and his band's technical prowess is a rich bomb, exploding with fist-pumps and headshakes and the stuff that rock 'n' roll is made of.
This new breed of Deerhunter reaches its apex with "Nothing Ever Happened." Following several mid-album tracks of ambient guitar work and Cox's moaning, the band turn in an honest-to-goodness rock anthem, replete with tri-guitar freakout that could have been lifted from the grooves of a wider-eyed Daydream Nation. Cox's rhythmic riffing keeps everything pasted together while guitarists Lockett Pundt and Whitney Petty stretch the sonic spectrum, bending melodies and pulling strings, fading noises in and out until everything begins to coalesce into — of all things — smiles. It's those smiles that makes Microcastle one of the best (if not the best) records of the year; even at their noisiest — and Deerhunter gets plenty noisy — the group never lose that bedroom confidence and honesty that Cox finally figured out how to mine with Atlas Sound. Indeed, rather than shy away from the weird era that seems to only be growing, Deerhunter have found the confidence to pull back their blinds and throw open shutters, shouting out a strange and joyful noise. This is the crackling sound of five people — or maybe just one person — finally figuring out how to love themselves, regardless of what anyone else may think. words/ m. garner
Download:
MP3: Deerhunter :: Agoraphobia
MP3: Deerhunter :: Nothing Ever Happened
———–
Amazon: Deerhunter :: Microcastle/Weird Era
+ Download Deerhunter via eMusic's 25 free MP3 no risk trial offer
——————————————————————————————————————————