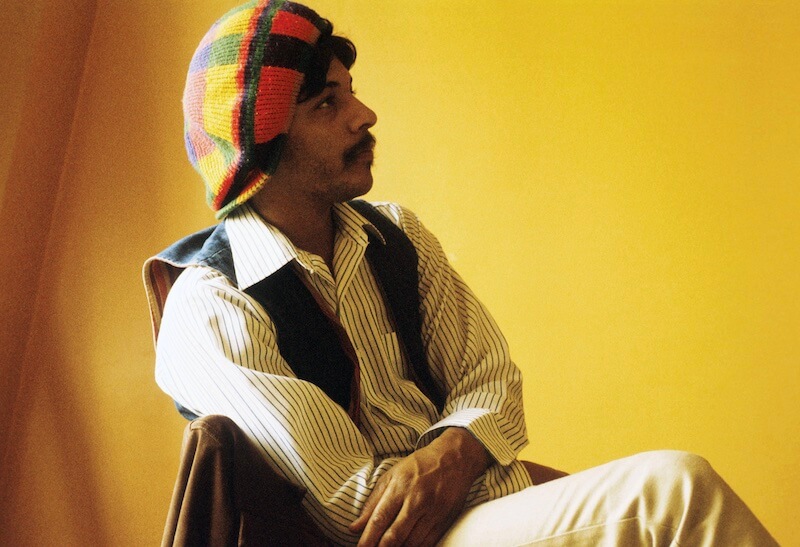 (Sevens, a new feature on Aquarium Drunkard, pays tribute to the art of the individual song.)

If icons of '60s-era psychedelic rock were counted, Love probably wouldn't be among them. Certainly, even casual music fans would recognize "Alone Again Or" and "Maybe the People Would Be the Times or Between Clark and Hilldale" (and to a lesser extent, "Seven & Seven Is"). But they'd most likely not be able to name them outright (with those song titles, who can blame them), and further, they'd probably not be able to name the group who performed them.
Love's short career–just two recorded years as the original band–drifted through fuzz rock, folk and psychedelic rock. They often arrived at these elements separately on their first two efforts, 1966's eponymous Love and '67's more notable De Capo, before finally blending the three perfectly on their second release of 1967, and third record, Forever Changes. By Forever Changes, frontman Arthur Lee's thick, smoky garage soul found occasionally on Love (e.g. "Signed D.C.") had thinned into a clean, even wisp of harmonized psych-folk. Together with Bryan Maclean's distinct composition and supporting vocals, Forever Changes is nearly as perfect a record as a band could produce. Though many believe, not entirely incorrectly, that Love continued to record, it wasn't exactly so. Drug addictions, infighting and weak record sales forced disbandment after their landmark third LP. Any Love records subsequently released (Four Sail, Out There), weren't actually Love, just Lee and a group of fill-in musicians looking to fill contractual obligations with Love's label, Elektra. And while Love's short catalogue is impressive, it remains largely obscure, with precious few exceptions. That might explain, in part, why those casual music fans, and many others, can't immediately identify the creators of arguably one of the greatest top-to-bottom rock records ever cut.
So, even though we here at AD HQ celebrate Love's contributions to music, it's not altogether surprising that we hadn't heard as much as a whisper about Arthur Lee's solo career given the under-appreciation of Love. Thanks to friends in other realms, a late-night car ride introduced us to "Everybody's Gotta Live." The song is the standout track from the troubled singer's solo debut, 1972's Vindicator. Granted, we only know it's the standout track because (a) it's the only one that's easily accessible and (b) an alternate, acoustic campfire version was released on the Fake Love's 1974 Reel to Real. We haven't actually heard Vindicator in its entirety yet. But even though we're still waiting to hear the full record (an import, in the mail as of this week), we've adequately absorbed "Everybody's Gotta Live" over (and over again) the last month.
Listening to it, you'd be hard pressed to identify Lee's vocals as, well, Lee's vocals. They're familiar enough, but only in the way that one thing hints of another that you can't quite put your finger on. His voice occupies the meatier range of early Love, but is more passionate than "My Little Red Book." It has the somewhat tidier aesthetic of Forever Changes, but with infinitely more soul. Plainly put, Love were a rock band, and this is rhythm and blues.
As for the lyrics, standing alone as words on a page, they're just OK. It's Lee's insistent delivery that breathes life and honesty into this parable. And "Everybody's Gotta Live" is exactly that, a parable. Each verse is a vignette in a narrative on the meaning of life–that is, that maybe life has no inherent definition, it means only what we make it mean while living it. Or, as he closes, "You gotta live before you know the reason why." | j. crosby

For Heads, by heads. Aquarium Drunkard is powered by its patrons. Keep the servers humming and help us continue doing it by pledging your support via our Patreon page.