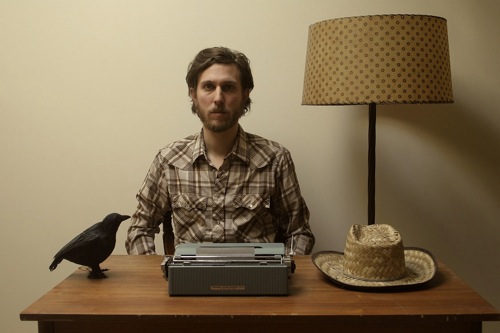 Off The Record is a recurring feature here on the Drunkard that marries two of my greatest interests; music and travel. Having a locals perspective when visiting a new locale is the difference between experiencing it through the lens of a tourist and of that of a native.
Off The Record gathers some of my favorite artists, asks them to reflect on their city of residence, and choose a handful of places they could not live without — be them bookstores, bars, restaurants or vistas.
Today we catch up with Tony Dekker, of Great Lake Swimmers, across the border in his native city of Toronto, Canada. At present, the group are prepping for the upcoming release of Lost Channels (due March 31st) which is both their fourth proper LP and a long way from the grain-silo atmosphere of the 2005 self-titled debut. Look for them on their North Amarican tour, this Winter/Spring, in a town near you.
* * * * * * * * * * * * * * * * * * * * * * * * * * * * * * * * * * * * * * * * * * * * * * * * * * * * * * * * * * * * * * *
The Dakota Tavern (249 Ossington St., Toronto) :: The best live music and hang-out venue in Toronto. It's a musician's music bar. Downstairs & decked out with wood, it's classically Canadian. Generally great country and rock n' roll bands every night of the week.
Capsule Music (921 Queen St. West, Toronto) :: Vintage musical instruments & amps, and guitar repairs. Great place to look for an awesome vintage guitar, or to be schooled in tone.
Soundscapes Music (572 College St., Toronto) :: Excellent record store, with the occasional in-store performance, and a veritable hub of information for what's going on in town.
Rotate This! Records (801 Queen St. West, Toronto) :: Another excellent record store, with the best selection of vinyl in the city. Viva la vinyl.
Pages Bookstore (256 Queen St. West, Toronto) :: Large selection of indie press; get your McSweeney's here! Great independently run bookstore. A true Toronto one-of-a-kind.
Yasi's Place (299 Wallace Ave., Toronto) :: My favorite breakfast/coffee place in the city. It's out of the way, in a residential neighborhood, near the Toronto up-and-coming neighborhood of The Junction, which makes it all the more special. Great vegetarian and vegan options, and a really charming diner-like setting. Try the homemade tempeh saucisse – delicieux.

Download:
MP3: Great Lake Swimmers :: Pulling On A Line (new)
MP3: Great Lake Swimmers :: Hands In Dirty Ground
MP3: Great Lake Swimmers :: Where In The World Are You
————
Album Details: Great Lake Swimmers – Lost Channels

+ Download Great Lakes Swimmers catalog via eMusic's no risk 25 Free MP3 trial offer.
—————————————————————————————————————————–