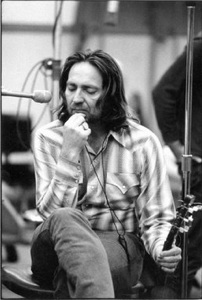 On To Willie, Phosphorescent's Matthew Houck pays tribute to the Red Headed Stranger by covering eleven of his favorite Nelson songs, from the better-known "The Party's Over" to the ultra-obscure "Heartaches of a Fool". While the resulting album is a stunner, what's perhaps even more impressive is the fact that Houck was able to whittle the thing down to a mere eleven songs; an incomplete listing on All Music Guide lists 104 Willie albums (including the bizarro Christmas record Pancho, Lefty, and Rudolph), not to mention the myriad one-offs, collaborations, unearthed demos, bonus tracks, and live recordings. Keeping track of Willie Nelson's output is like trying to chronicle snowflakes.
Here, then, is a primer of ten slightly lesser-known, or under-appreciated, Willie songs for those attempting to get under the covers.
In 1956, Willie worked as a radio announcer in Vancouver, Washington, and sold a simple gospel song called "Family Bible" for a mere $50. Though it was his first sale, and the song became somewhat canonical in the world of country gospel, Willie's take on it wouldn't find a home on an album until 1971's morality tale Yesterday's Wine. (Oddly enough, the track would warrant an album of its own in 1980). The song itself is more of a nod to the culture of Christianity than it is an actual spiritual song. Over tasteful fiddles and pedal steel, Willie remembers the family gathering around the table to hear Bible stories and his mother's faithful strains of "Rock of Ages." When he finally gets to the moral — "This old world would better be / If we'd find more Bibles on the tables" — we have to wonder whether Willie's more in favor of the Word of God or the spiritual bonds of family and memory, or whether we can even have one without the other.
Willie Nelson :: Family Bible (Yesterday's Wine)
Kicking off with a jagged Spanish guitar run, "I Never Cared for You" is Willie's first great kiss-off. It slides quickly into Willie's voice, solo with reverb. "The sun was full of ice and gave no warmth at all," Willie sings. "I never cared for you." And just like that, a loping Mexican rhythm fills in behind him and he's in the saddle, riding out of town with his back to Main Street. Soon enough, he'd retire from country music and leave Nashville, retreating to the hills of Austin, Texas, where he'd emerge several years later, reenergized and playing a rock and folk infused version of country music that would scare Nashville out of its platinum pants.
Willie Nelson :: I Never Cared for You
By 1973, Willie Nelson needed a hit of his own. He'd left Nashville something of a failure; Ray Price and Patsy Cline had made household names of "Night Life" and "Crazy," respectively, but Willie had yet to score one on his own. Back in Texas, Willie penned "Sad Songs and Waltzes," a lament for, well, lamentation. Willie, always the gentleman, tells his ex-lover that he's writing a song about her but, not to worry, as no one would ever hear it. "Sad songs and waltzes aren't selling this year," he explains, a pedal steel dragging behind him. Though Shotgun Willie was a critical smash, it would be a few more years before the sad songs and waltzes on Red Headed Stranger would sell in the millions.
Willie Nelson :: Sad Songs and Waltzes (Shotgun Willie)
A hit for Roy Orbison and the opening title track from one of the few essential Christmas records in any genre, "Pretty Paper" is more a moral quandary than celebration of the season. Coming at the end of a nine-album streak of classic albums that concerned themselves as much with morality, Christian devotion, and the afterlife as they did with drinking and loving, "Pretty Paper" is one of Willie's more complex songs. Though it moves slowly, with all the tenderness of new lovers on their first Christmas, its stroll takes it downtown, to the shopping crowds, where it tries to avoid the gaze of the beaten-down. The narrator struggles with whether or not he should stop and help, and we're left with the laughing down the streets, muffling the cries of what's right in front of us.
Willie Nelson :: Pretty Paper (Pretty Paper)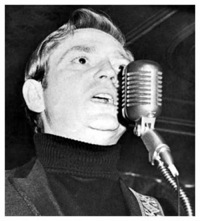 A brokedown songwriter calling himself Hugh Nelson, Willie charmed Patsy Cline's husband Charlie Dick over drinks at Tootsie's Orchid Lounge in Nashville, eventually convincing him to pitch "Crazy" to his wife. Surprisingly, Patsy hated Willie's speak-singing style and dismissed the track; it wasn't until her producer, Owen Bradley, re-arranged the track into a ballad that she sang it, rocketing its melody up and down the scale with her gold-straw precision. Willie's original version captures more of the song's darkness, though, his voice sounding as if it was recorded in the alleyway between Tootsie's and the Opry.
Willie Nelson :: Crazy
The live version of "Stay All Night (Stay A Little Longer)", from 1978's Willie and Family Live, showcases Willie's fleet-fingered picking and the power-oomph of the Family Band, Willie near-rapping over the top like a newscaster — "You can't go home if you're going by the mill, cos the bridge washed out at the bottom of the hill." This version, from 1973's Shotgun Willie, finds the Family more subdued. They're playing behind the party here, a bit weary, slightly resigned but not completely given over to the idea of staying a little longer.
Willie Nelson :: Stay All Night (Stay A Little Longer) (Shotgun Willie)
"Down Yonder," a barroom-piano driven instrumental track written in 1921 by Russian-born composer L. Wolfe Gilbert, has somehow emerged as one of the most enduring tracks from Willie's most popular album. Thanks in no small part to "Little" Sister Bobbie Nelson's fleet-fingered piano playing, "Down Yonder" has remained a live staple in the Family's set for thirty-plus years.
Willie Nelson :: Down Yonder (Red-Headed Stranger)
Country music, like the city of New Orleans, has a tendency to play out everyday realities in amplified form. When country musicians sin, they sin hard. This live track from 1977 finds Willie up Whiskey River without a paddle as he tries to sing out the famous "M-O-T-H-E-R" chant at the center of Jerry Jeff Walker's classic. "M is for the pickup truck," Willie begins, and it doesn't get any better from there. He eventually spells out "M-R-E-A-R" in what has to be one of the most bizarre and alternately humorous and embarrassing moments a major star has ever allowed to be released and sold. Still, the thumping drums, Jerry Jeff's bark, and the jazz trio (!) that's backing the group up make it sound like it was one hell of a party.
Willie Nelson :: Up Against the Wall Redneck Mother (via Jerry Jeff Walker's A Man Must Carry On, V. 2)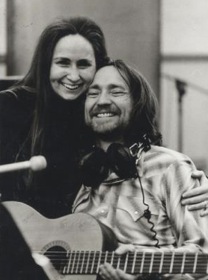 Some songs are bigger than any one performer. Neither of these songs were written by Willie, nor are they necessarily associated more with him than with any other artist, but when the Family Band launches into spiritual mode after two and a half hours of hardcore country music, there's no better celebration in the world. Willie's hands are tired from having plucked away at Trigger, his face is sweaty but (always) smiling, and his one index finger is pointing heavenward in a move he stole from Billy Graham and made his own. The beer halls clap their hands and stomp their feet on wooden boards. Some songs are bigger than any one performer. Some connect you to a tradition, transporting their audience to the same places that audiences have been going for seventy years. Good country music is the cycle of sin and redemption played over and over again, over and over again, because that's what life is. Sometimes it takes the power of poor people from dusty Texas towns to remind us, to pull us out of whatever we've been doing and help us to clap our hands again. The circle, we pray, will be unbroken.
Willie Nelson :: Will the Circle Be Unbroken / I'll Fly Away (any live performance)
"Willie Nelson's reggae record" seems more like a headline on The Onion than an actual reality, and, true to form, most of Countryman is a misguided joke. But the centerpiece, a cover of Jimmy Cliff's classic "The Harder They Come," finds the project at its height. A country song with a reggae backbeat and Mickey Raphael's stuttering harmonica, Willie strums a steel-stringed acoustic while a Jamaican-accented choir cooes over his voice. The result is something that pays equal tribute to both country and reggae without feeling at all contrived. words/ m garner
Willie Nelson :: The Harder They Come (Countryman)

+ Download digital music DRM free via eMusic's 25 free MP3 no risk trial offer
——————————————————————————————————————————