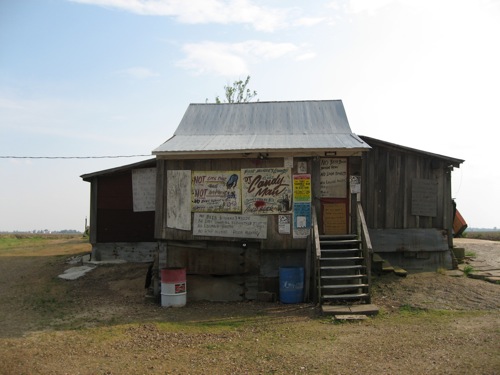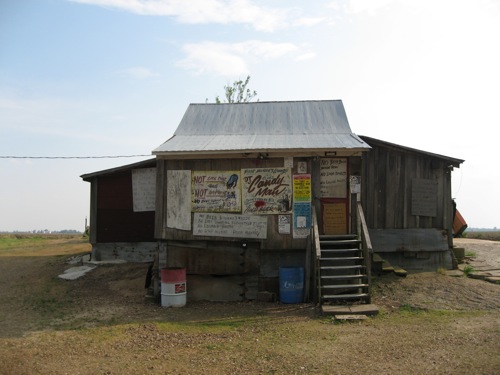 "I got to keep moving, blues falling down like hail. And the day keeps on remindin' me, there's a hellhound on my trail." – Robert Johnson
Beginning in October of 2007 my wife and I embarked on a joint venture to explore, document and report on the the current state of Delta Blues Trail spanning TN, AR and MS.     For those unaware, the Mississippi Delta is famously said to begin in the lobby of The Peabody Hotel, in Memphis, TN, ending on Catfish Row in Vicksburg, MS.   All told we spent approximately two and half months driving around the region, broken up into several different trips, the longest lasting six weeks.  I scribbled about some of it here, here and here. Last month Countrymen Press published our guidebook, Memphis And The Delta Blues, and I'm happy to say it is now available at fine bookstores everywhere.
We set out to write a book designed for the true blues traveler; those who were both interested in the obvious as well as the obscure, the nitty gritty.   We sought out those off-the-beaten-path nuggets that you won't easily find via a simple search on Google: juke joints in the middle of cotton fields, eateries in the front rooms of homes/storefronts, speakeasies, unsanctioned blues and r&b clubs, 150 year old guesthouses, prohibition era secret dining rooms, MS tamale-trail institutions, etc.   I'm confident we succeeded in our efforts and then some.   While the Delta has changed since the rise of the casino industry in the '90s, much of what defines the region is still very much intact.   As I've stated numerous times, since writing the book, the Delta is something akin to traveling back in time 40-50 years.
Thanks in large part to my father's collection, I grew up with an innate appreciation of early acoustic blues and relished the opportunity to hear live, authentic, versions by authentic blues masters.   This book is dedicated to them. If you're up for a road trip, and want to capture that old weird America before it fades entirely, take a trip to the Delta.
Elsewhere: The L.A. Times interviewed me prior to the book's release party last month.
Download:
MP3: The Black Keys :: Keep Your Hands Off Her (Junior Kimbrough cover)
————–
Buy Direct From AD: Here
Amazon: Memphis And The Delta Blues
+ Download The Black Keys via eMusic's 25 free MP3 no risk trial offer
——————————————————————————————————————————