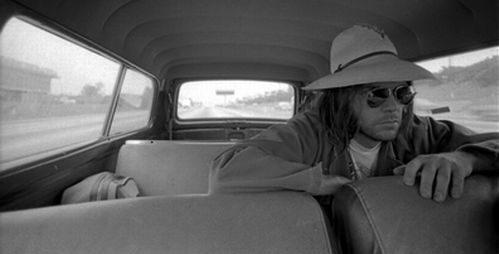 The following set was posted on AD in 2007 and I had planned on reposting it in early 2008   in conjunction with the release of the first volume of Neil Young's archives project.   Since then the set was, obviously, pushed back multiple times…and with it, this repost.   So for those who have requested it over the past couple of years, below is part I of Volume I of the Neil Young soundboard-derived live collection, A Perfect Echo, capturing the years 1967-1971.   Part two up next.   For those interested in the back story, here are notes on the series via sharing the groove:
"Braden Strickler has done it again. He's compiled and lovingly mastered, almost exclusively from soundboard recordings, an 8-DISC SET which runs chronologically from August 1967 to January 2001. It's like an expanded version of the "Rock 'n' Roll Cowboy" concept, but with far superior sound.
This is a compilation of soundboard recordings from 1967-2001. The term soundboard is a bit of a misnomer. By soundboard I mean, basically, not an audience recording. Some are true soundboards, while others are FM, TV, ALD, or video-sourced recordings. The recordings were all taken from CDRs or videos that are circulating in the trading community.
Each track was checked out in Cool Edit with headphones, and may have had some cleanup done to remove any odd clicks, hiss, or other sound quality problems. The volume was set on each track so as to have them at similar volumes. Fades were added at the beginnings and ends of each track, so the tracks don't segue, for the most part. There are a couple of segues where successive songs were taken from the same concert, so it still needs to be burned DAO. Most of the banter between tracks was removed to make room for more tracks.
There are a total of 115 tracks (109 songs, as 6 get repeated). Some years were heavy with available recordings (1976 and 1989 come to mind). I tried to balance the set by not using too many songs from a single show. The entire 8 discs run in, roughly, chronological order."
+ Tracks removed per Neil Young's attorney's request……
DOWNLOAD:
MP3: MP3: Neil Young :: Birds (CSNY – Los Angeles, CA, 26-Aug-1969)
MP3: Neil Young :: I've Loved Her So Long (CSNY – Los Angeles, CA, 26-Aug-1969)
MP3: Neil Young :: Sea Of Madness (CSNY – Big Sur, CA, 13-Sep-1969)
MP3: Neil Young :: Helpless (CSNY – Houston, TX, 18-Dec-1969)
MP3: Neil Young :: Country Girl (CSNY – Houston, TX, 18-Dec-1969)
MP3: Neil Young :: Broken Arrow (Cincinnati, OH, 25-Feb-1970)
MP3: Neil Young :: Come on Baby Let's Go Downtown (New York, NY, 6-Mar-1970)
MP3: Neil Young :: Everybody Knows This Is Nowhere (New York, NY, 6-Mar-1970)
MP3: Neil Young :: Winterlong (New York, NY, 6-Mar-1970)
MP3: Neil Young :: Cinnamon Girl (New York, NY, 6-Mar-1970)
MP3: Neil Young :: Cowgirl in the Sand (New York, NY, 6-Mar-1970)
MP3: Neil Young :: On The Way Home (CSNY – Los Angeles, CA, 28-Jun-1970)
MP3: Neil Young :: Tell Me Why (CSNY – Los Angeles, CA, 28-Jun-1970)
MP3: Neil Young :: Out On the Weekend (London, England, 23-Feb-1971)
MP3: Neil Young :: Journey through the Past (London, England, 23-Feb-1971)
MP3: Neil Young :: Love In Mind (London, England, 23-Feb-1971)
——————-
+ Download DRM free digital music via eMusic's no risk 25 Free MP3 trial offer.
—————————————————————————————————————————–