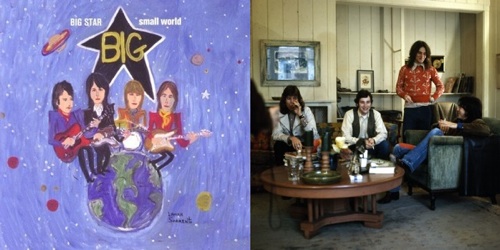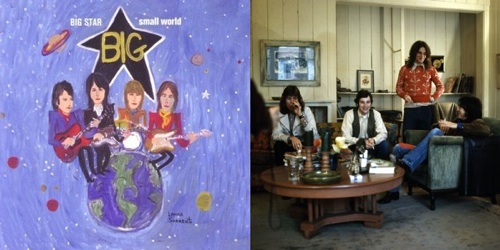 With reissues, a box set and vinyl all hitting shelves this year it's a good time to be a Big Star fan, if albeit, a somewhat confusing one.   A quick wrap-up: Two weeks ago saw the release of the long-standing double CD version of the #1 Record/Radio City LPs.   The music contained within is obviously A+, but the presentation is once again lacking in that 24 tracks is a lot to make it through on a single disc. (tip: just break the two LPs up in iTunes, rename them, and add a jpg of the original album artwork)   As for the two bonus tracks on this edition, by my count the single edit of "Oh My Soul" is the only one previously unavailable, as the single version of "In The Street" was most recently included on the 2008 Thank You Friends: The Ardent Records Story compilation.   So, if you already had the disc, this release isn't really all that revelatory; what is though, are the long awaited Big Star vinyl reissues that dropped the same day and news of the four disc Big Star box set, entitled Keep An Eye On The Sky, due out September 15th.
Pitchfork Media reports that the set icludes "unreleased demos and alternate versions of the band's classics, (as well as) solo material from frontmen Alex Chilton and Chris Bell as well as music from Chilton and Bell's pre-Big Star bands Icewater and Rock City. The fourth CD is given over entirely to recordings of a 1973 hometown live stand, during which they covered T. Rex, Todd Rundgren, the Flying Burrito Brothers, and the Kinks. The band's first two LPs, 1972's #1 Record and 1974's Radio City, appear in their original running order, but the box set mixes up album tracks with unreleased mixes."
File the following under interesting Big Star curios. The Big Star tribute compilation Big Star, Small World was originally slated for release in 1998 but, due to the original label going under, did not see the light of day until 2006.   This is no more readily apparent than from a quick glance at the artist lineup: Afghan Whigs, The Gin Blossoms, Julian Hatfield, Teenage Fanclub, Whiskeytown, Wilco, Matthew Sweet, The Posies, etc.   About half of the covers included are worth hearing, especially if you had an interest in late '90s power-pop/Americana, but I wouldn't be surprised if we see an all new, revamped, '00s tribute to the seminal group in the next couple of years.
Download:
MP3: Wilco :: Thirteen (Big Star cover)
MP3: Matthew Sweet :: Ballad of El Goodo (Big Star cover)
MP3: Whiskeytown :: Give Me Another Chance (Big Star cover)
————
Amazon: Big Star, Small World – Big Star Tribute
+ Download the Big Star Tribute compilation via eMusic's 25 free MP3 no risk trial offer
——————————————————————————————————————————