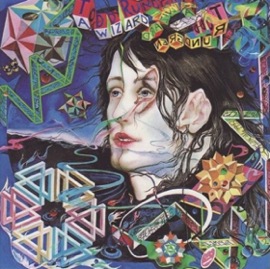 Barney Hoskyns, in Mojo magazine, once penned that Todd Rundgren sounds like "the missing link between the White Album and Sign O' The Times." I couldn't have said it better.
Artistically, Rundgren is indeed a strange beast; his body of work feels schizophrenic, random, rootless, and ironically, in his own strange way, very focused. Focused in the sense than it sounds like he always knows what he is after, what he wants – and if his audience cannot, or will not, keep up, well, that's their loss. From shimmering power-pop to experimental progressive-rock freakouts, the man has dabbled in it all — albeit with varying results.
Rundgren's solo debut (ed. the album solely listed under his name), 1972's Something/Anything, a bonafide four-sided sprawling pop classic, put him on the map both critically and commercially. A map he ostensibly wasn't all too interested in remaining. One could postulate that like Neil Young's "Heart of Gold," off Harvest, Rundgren's "Hello, It's Me", which reached #5 on the Billboard Hot 100, landed the artist in a mainstream he had little interest in. In doing so he followed Something/Anything up with what I consider his masterwork, 1973's A Wizard, A True Star. Neil headed for the ditch, Todd headed for the weird.
Unlike his previous work, A Wizard, A True Star contains virtually no singles, instead employing the listener to take in the album as a whole. Those hoping for a "Hello, It's Me" part II were in for a bizarre surprise. Beginning with album opener "International Feel" the tracks slide into one another forming a long psychedelic medley with half of the material barely breaking the one minute mark. It's remarkable how ahead of its time this album feels: the arrangements, sequencing, studio wizardry, everything; especially in light of the past decade of indie pop/rock orchestrated experimentation. First three tracks off the LP below; you'll want to listen to them in order.
Download:
MP3: Todd Rundgren :: International Feel
MP3: Todd Rundgren :: Never Never Land
MP3: Todd Rundgren :: Tic Tic Tic It Wears Off
———–