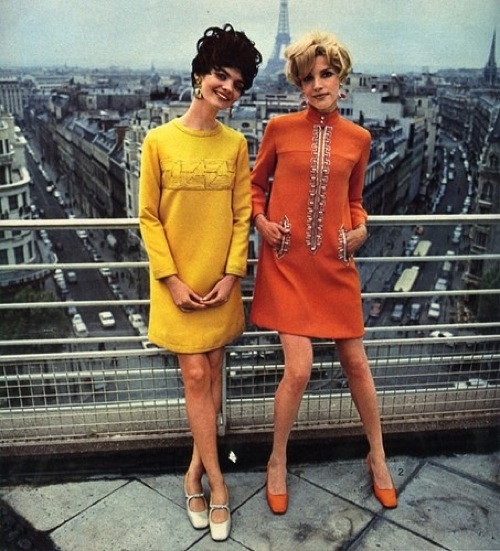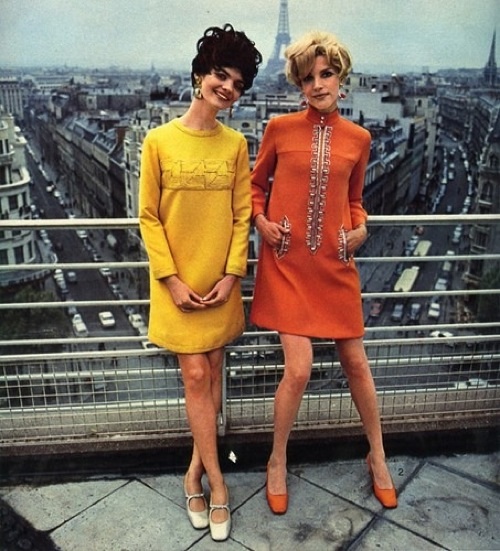 Do a quick retail scan and you'll notice there are a number of compilations on the market claiming to round up forgotten French sixties pop nuggets (specifically girl groups). Some of these are fairly good, some decent and some abhorrent.   So it goes.   As I noted several weeks ago, many of my favorite genre compilations are of the 'bootleg' variety, meaning the licensing, etc. is dubious at best. Swinging Mademoiselle, Vol. I & II, which compiles girl group tracks from 1965-1968, is one such collection.   I was hipped to this around the same time as the Ultra Chicks pop and garage rock comps covering the same time period — which themselves are very much worth looking into (they are now up to six volumes).
Check out a sampling from Swinging Mademoiselle, Vol. I below —   recc'd for those with a serious appreciation for sixties garage/pop with a double dose of the Angels, Shangri Las, etc.   Heads up, a quick search reveals you can find the comp, in its entirety, here.
Caveat Emptor: This compilation is not to be confused with the similarly titled Swinging Mademoiselles collection that was released afterwards, ostensibly to capitalize on the originals reputable name.
Related: Sixties French Freakbeat (Vinyl Rips)
Download:
MP3: L'idole Des Jaunes :: Stella
MP3: Clothilde :: Fallait Pas écraser La Queue Du Chat
MP3: Pussycat :: Les Temps Ont Changés
——————–
+ Download DRM free digital music via eMusic's 25 free MP3 no risk trial offer
——————————————————————————————————————————