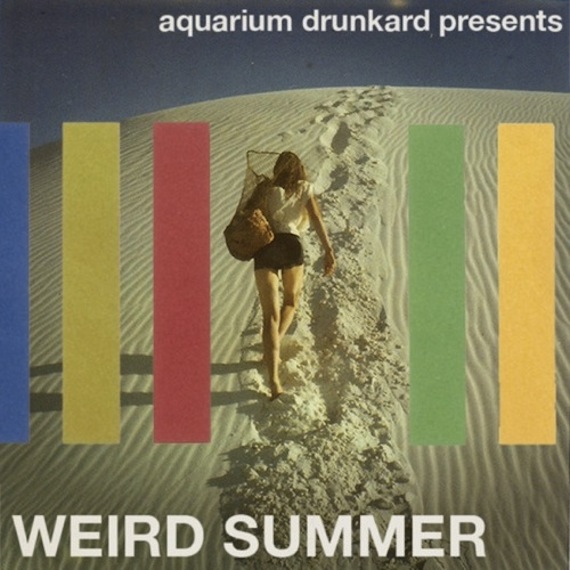 We are Mondo Boys — a NY/LA mixtape/sound collage collaborative. This is our faded out late-summer mix. We do cassettes/digital.
"WEIRD SUMMER" was created exclusively to get you through those last few incredibly sticky days of the hottest god damn summer you can remember. Fuel for the fire. Grab that boom box, hit the beach, and turn up the volume. Best served before 9.21.2009. Mucho take it easy. – MB
(mondo boys are: m. schanzlin, n. punwar, m. griffin, and j. gage)

Takeshi Terauchi & Bunnys: Mamurogawa Ondo
The Books: You'll Never Be Alone
Os Mutantes: Tempo No Tempo
Lind & The Linders: Gin No Kusari
Richard Swift: The Bully
Anne Phillipe: Onmatou Jours Dit
Atlas Sound feat. Noah Lennox: Walkabout
Richard Swift: The Bully
Jack & The Rippers: Cathy's Clown
Foreign Born: Early Warnings
Orange Juice: Falling and Laughing
The Nigerian Rhythm Group: The Wind In A Frolic / Giles, Giles & Fripp: Just George, Parts 1-3
Akron/Family: Ed Is A Portal
Elijah & The Ebonites: Hot Grits!!!
Love: Wonder People (I Do Wonder) (Outtake)
Otis Redding: Let Me Come On Home
Tandemoro: Medicine for Melancholy (Outtake)
Otis Redding: Stay in School (Excerpt)
The Kinks: Picture Book
Jan Jelinek/G.E.S.: Laokoon Orinoco (Excerpt)
Magnetic Zeros: Home
The Love Language: Providence
Javelin: Tell Me, What Will It Be
Little Joy: No One's Better Sake
Dara Puspita: Tanah Airku
King Khan & The Shrines: Que Lindo Sueî±o
The Michaels: Beach Sleeper (Outtake)
Best Coast: Something In The Way You Say My Name
Nancy Sinatra: Tonight You Belong to Me
The Love Language: Lalita
Fiery Furnaces: Benton Harbor Blues
Jan Jelinek/G.E.S.: Laokoon Orinoco (Excerpt)
The Equals: No Love Could Be Sweeter

photo by: Mikaylah Bowman
For heads, by heads. Aquarium Drunkard is powered by its patrons. Keep the servers humming and help us continue doing it by pledging your support via our Patreon page.