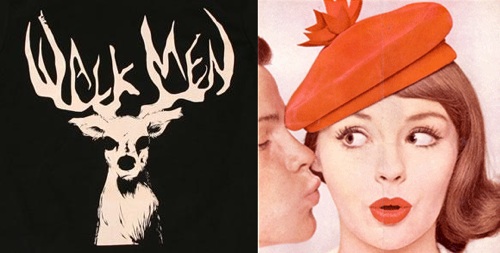 (Sevens, a recurring feature on Aquarium Drunkard, pays tribute to the art of the individual song.)
I know, I'm with you. It's hot out there. Late summer in Los Angeles, much of which by the way is un-air conditioned, can be brutal. And then there are those Santa Ana winds 'blowing hot from the north.'   Here is one for the beaches, good friends, and the margaritas with their melting ice.
The Walkmen's "Canadian Girl," off last years You & Me, may not have made it onto our Weird Summer mix, but it is definitely comprised of the same stuff.   Press play — you can practically feel the humidity coming through the speakers.   Guitars swell, strings want to go out of tune.   It's the heat.   In the heat you don't want to move too fast, in the heat you just want to take it slow and this is a song that understands just that. Melt.
Elsewhere: The Walkmen recently released the iTunes Live Session EP. It was recorded live at New York's Electric Lady studio.
Download:
MP3: The Walkmen :: Canadian Girl
—————-
Amazon: The Walkmen – You & Me
+ Download The Walkmen via eMusic's 25 free MP3 no risk trial offer
——————————————————————————————————————————