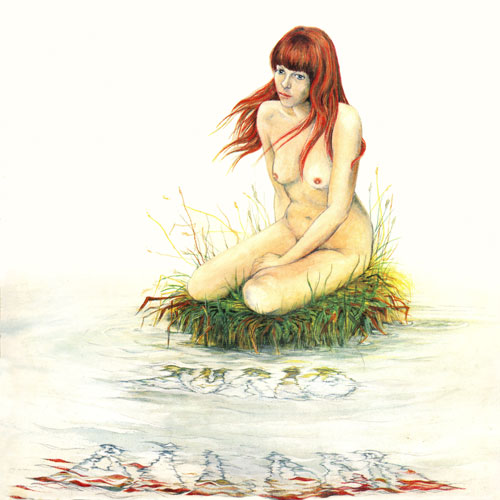 There is something to be said about the unknown, and that, for me, is part of the appeal of of Sweden's Turid, née Turid Lundqvist. I was turned on to the Buffy Sainte-Marie/Joni Mitchell-like vocalist several years ago around the same time I first encountered Heron. Not that the two are at all related, but Heron is another early '70s entity I knew very little about at the time, and Turid instantly reminded me of the pastoral musings of the group, say fronted by Sandy Denny. Part folk, part psych — Turid exists on a plane the 'freak-folk' movement of the early '00s attempted, with varying degrees of success, to emulate. Joanna Newsom enthusiasts take note. As summer begins to slide into fall, these are the sounds I reach for and pull from.
As far as I know (and please correct me in the comments if otherwise), the only collection of Turid's early seventies output is via the 2003 compilation I Retur which gathers up the first three LPs released by Stockholm's Silence Recordings: 1971's Vittras Visor (Vittra's Songs), 1973's Bilder ("Pictures") and 1975's Tredje Dagen ("The Third Day").
"Låt mig se dig", at eight minutes, originally found on the Bilder LP, is the perfect introduction to the Turid aesthetic.   Listen below.
Download:
MP3: Turid :: Låt mig se dig
———–
Amazon: Turid – I Retur (I Return)
+ Download DRM free music via eMusic's 25 free MP3 no risk trial offer
——————————————————————————————————————————