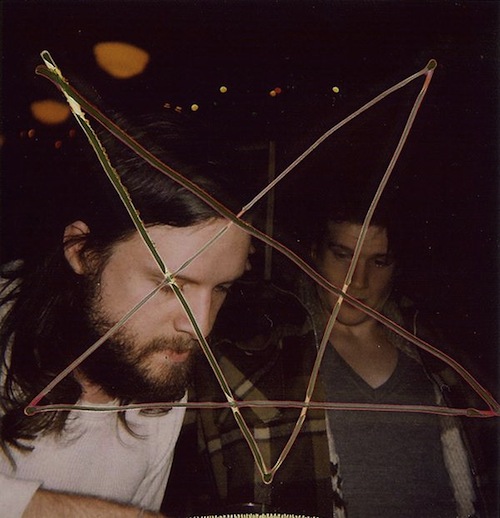 If you follow AD on Twitter you have no doubt seen the various live videos I've linked to capturing J. Tillman and his new band out on tour this summer.   This new live incarnation of the Tillman catalog is ferocious in its intensity; reminding me both of the first Magnolia Electric Co. tours, as well as Phosphorescent's transcendent run touring behind the 2007 Pride LP.   Like the aforementioned, Tillman and his band have been working up his recorded material transforming hushed folk songs into Crazyhorse-like rave ups. See them go off on "New Imperial Grand Blues" at Cafe du Nord, below.
___________________________________________________________________________
Tillman's second LP of 2009, Year In The Kingdom, dropped yesterday, via the Austin, TX based Western Vinyl label. Check out the contrast between the studio version of "Though I Have Wronged You" and that of the live video here. Be sure to wait for the breakdown. Here's hoping that a live document from this tour will arise sooner than later.
Download:
MP3: J. Tillman :: I May Have Wronged You
MP3: J. Tillman :: Earthly Bodies
————–
Purchase: J. Tillman – Year In The Kingdom
+ Download J. Tillman's back catalog via eMusic's 25 free MP3 no risk trial offer
——————————————————————————————————————————