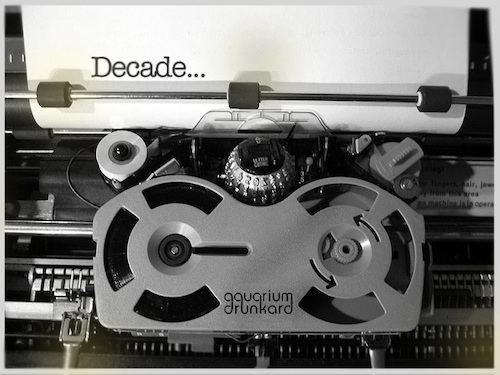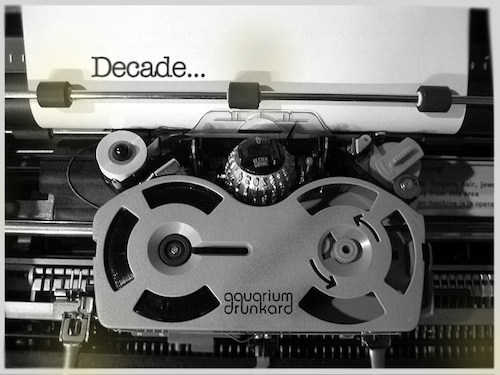 What is it that makes us want to deconstruct art by units of time? Lists. We love making them. We love arguing over them. And here, on the verge of a new decade, we're in a position to do the same again. What were the best albums of the past ten years?
Here at AD, we started talking it through and decided we weren't going to add to the cacophony of lists being put out by various music pubs. There are enough of those. Rather, we elected to let our four main writers have a chance to write about any and all of the albums they felt shaped the last decade.
From now through the end of December, Monday through Thursday, AD will feature a post, or posts, from a particular writer detailing their favorite albums of the decade. On a given week there might be one album a writer talks about, there might be six, but they'll get a chance to have their say on everything that comes to mind.
Our hope for you, is that you'll jump in with your comments on the album selections – tell us why you agree or disagree – and also be exposed to some albums that you may have missed over the last ten years. Now, as the decade starts to wind down, let's celebrate.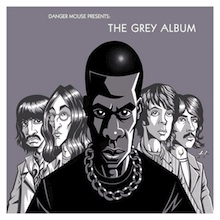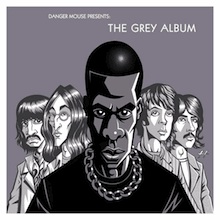 While we are still mapping out a genre or sound on which to pigeonhole this decade, the 00s could easily be called 'the decade of the mash-up.' But as much as artists like Girl Talk and myriad home-studio producers have carved out their own creations, when I think of that particular art form, one album always comes first to mind: Danger Mouse's The Grey Album.
When Jay-Z (and Def Jam) released an a capella version of his The Black Album with the explicit invitation for people to remix the record with their own beats, a then largely unknown DJ by the name of Danger Mouse took the bait. The results launched him into a career that would net him a Grammy nomination within the next year (for his work on Gorillaz' Demon Days), work with MF Doom, the Black Keys, and a pairing with Cee-Lo Green to form Gnarls Barkley. Not a shabby decade's work.
But about those results. Danger Mouse drew the music for his Jay-Z re-mix from the Beatles' self-titled record (a.k.a. The White Album) and built a whole world of amazing samples from it to underpin one of Jay-Z's best lyrical outings. It doesn't hurt that Danger Mouse's source material was so strong, but it's still no easy feat to essentially remix one group of music to go underneath and match up with another. While the Beatles' songs are recognizable in snippets, they were, of course, sliced and diced to create an incredibly engaging mosaic.
The Beatles' legal representatives went bonkers and what was originally only a 3,000 copy pressing soon became one of the world's most infamous albums thanks to the threat of lawsuits and the rather public pulling of the record from the few stores that actually had copies. The Grey Album not only represents a high-water mark in the mash-up field, but a watershed moment for the Internet's role in music in the '00s as well. The Grey Album became a highly sought after commodity and people shared it numerous places across the web. Plenty of people shared it for the simple reason of making common cause with Danger Mouse's artistic freedom and a protest against the overbearing response of the Beatles' lawyers.
It reflects mightily on the way technology shaped this decade in music that one of the 00's finest artistic moments is still not available in stores, but is readily available on a P2P server near you. words/ j neas
Download:
MP3: Danger Mouse :: What More Can I Say
MP3: Danger Mouse :: 99 Problems
——————
+ Download DRM free digital music via eMusic's 25 free MP3 no risk trial offer
——————————————————————————————————————————