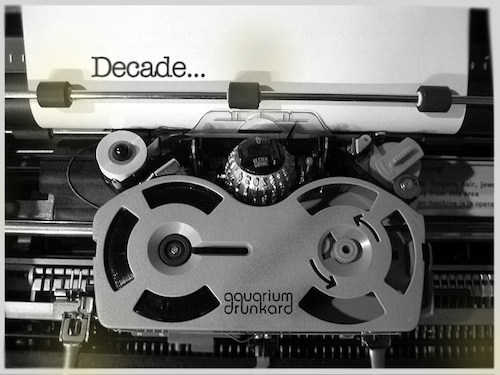 What is it that makes us want to deconstruct art by units of time? Lists. We love making them. We love arguing over them. And here, on the verge of a new decade, we're in a position to do the same again. What were the best albums of the past ten years?
Here at AD, we started talking it through and decided we weren't going to add to the cacophony of lists being put out by various music pubs. There are enough of those. Rather, we elected to let our four main writers have a chance to write about any and all of the albums they felt shaped the last decade.
From now through the end of December, Monday through Thursday, AD will feature a post, or posts, from a particular writer detailing their favorite albums of the decade. On a given week there might be one album a writer talks about, there might be six, but they'll get a chance to have their say on everything that comes to mind.     Our hope for you, the reader, is that you'll jump in with your comments on the album selections — tell us why you agree or disagree — and also be exposed to some albums that you may have missed over the last ten years. Now, as the decade starts to wind down, let's celebrate.
___________________________________________________________________________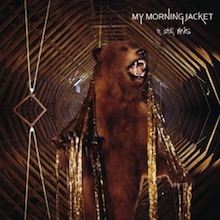 Back in 2003, My Morning Jacket were just five dudes singing out songs from the bottom of a grain silo in Louisville, Kentucky. While later albums Z and Evil Urges found MMJ stretching across country-rock to skeleton funk and taking in everything between, It Still Moves marks the fully-cooked sound of a band reaching deep into the soil while pulling their songs as high into the atmosphere as they can go. It's a vertical record that sounded simultaneously lost and discovered when it was released, with an ancient tone as warm as honey.
Something about It Still Moves feels inevitable, almost as if the loamy ground itself had given birth. Jim James' voice, cloaked in reverb, hovers over the songs on a bed of metallic harmonies like the string that holds the clouds in the sky. Perhaps it's the minimalist aesthetic, but nearly every track feels humble and unshowy; any other band would have pumped serious compression and studio muscle into rockers like "One Big Holiday" and "Mahgeetah", but James' understated production hugs the listener in. Even "Run Thru," which sounds something like "Cortez the Killer" conquering the ghetto, unravels its power more than it unleashes it. These songs felt broken-in the first time they were spun, like they were made for their listener only, and six years down the road, they hang even closer to the skin.
And yet the whole things still sounds normal. Despite all the celestial grandeur, My Morning Jacket never sound like anything other than a handful of dudes making good music; they could have been playing just up the road from you at one of the dark and lonely bars that James is so wary of in "Golden". It Still Moves is local in the bigger sense of the word–it's rooted not only into its physical geography, but also into the emotional geography of the people who made it. And for all of the bombast that the band has produced in the meantime, this humble little rocker still shines the brightest. words/ m. garner
Download:
MP3: My Morning Jacket :: Steam Engine
—————
+ Download My Morning Jacket via eMusic's 25 free MP3 no risk trial offer
——————————————————————————————————————————