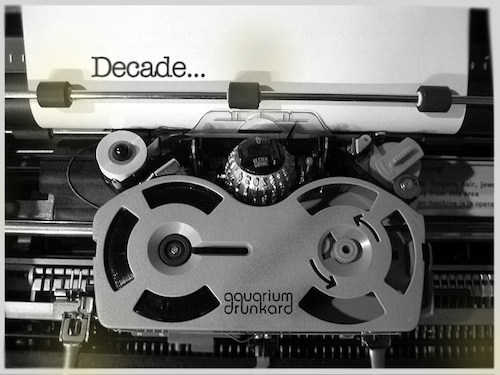 What is it that makes us want to deconstruct art by units of time? Lists. We love making them. We love arguing over them. And here, on the verge of a new decade, we're in a position to do the same again. What were the best albums of the past ten years?
Here at AD, we started talking it through and decided we weren't going to add to the cacophony of lists being put out by various music pubs. There are enough of those. Rather, we elected to let our four main writers have a chance to write about any and all of the albums they felt shaped the last decade.
From now through the end of December, Monday through Thursday, AD will feature a post, or posts, from a particular writer detailing their favorite albums of the decade. On a given week there might be one album a writer talks about, there might be six, but they'll get a chance to have their say on everything that comes to mind. Our hope for you, the reader, is that you'll jump in with your comments on the album selections — tell us why you agree or disagree — and also be exposed to some albums that you may have missed over the last ten years. Now, as the decade starts to wind down, let's celebrate.
___________________________________________________________________________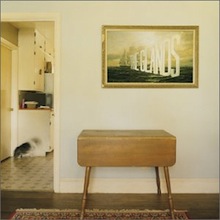 Since the beginning of the decade we have witnessed a major sea change in the way we interact with music. Our consumption, the way we purchase it (or don't), the way it is distributed and the way we listen to it have all been fundamentally altered in the 21st century. Some for the better, some for the worse.
In the year 2000, when the Glands self-titled sophomore LP was released on Velocette Records, the 'independent rock' landscape was very different. The music blogosphere as we know it today did not yet exist, Pitchfork was still in its infancy, and print media still ruled.
How does any of this relate to the now defunct Glands? Outside of hindsight and speculation it doesn't. But I have to wonder had this LP dropped five years later if things would have panned out differently. Because this, one of my favorite albums of the decade, also happens to be their last.
The Glands is a classic in every sense of the word.   Drawn from the same fertile Athens, GA soil that sowed The B-52's, R.E.M., Pylon, Neutral Milk Hotel and Pylon before it, everything came together for the band here.   Building on the bones of Double Thriller, their 1998 debut, the Glands captures lightening in a bottle — a quirky, humid, southern indie rock record that weaves between Pavement-like whimsy, power-pop and atmospheric malaise. It bounces, rolls, grooves, lulls and sways — sometimes simultaneously. I've listened to this album so many times over the years that it now feels more like a continuous song instead of 14 individual tracks. I suppose that is was great albums do.
Download:
MP3: The Glands :: Livin' Was Easy
MP3: The Glands :: Mayflower
————-
+ Download The Glands via eMusic's 25 free MP3 no risk trial offer
——————————————————————————————————————————