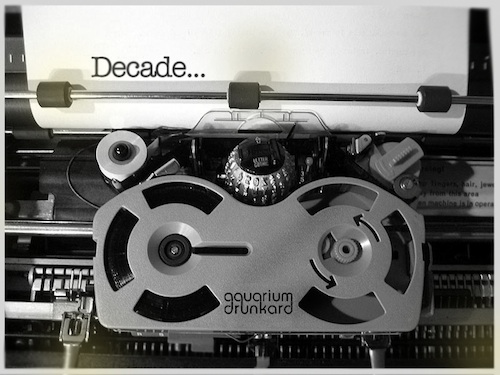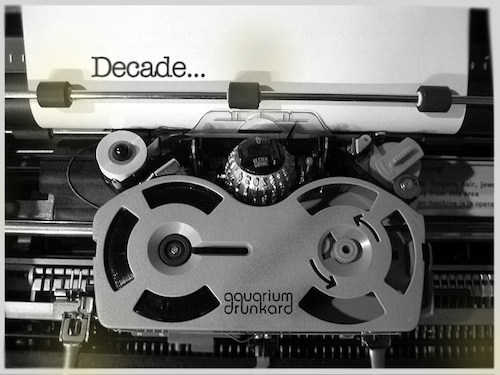 What is it that makes us want to deconstruct art by units of time? Lists. We love making them. We love arguing over them. And here, on the verge of a new decade, we're in a position to do the same again. What were the best albums of the past ten years?
Here at AD, we started talking it through and decided we weren't going to add to the cacophony of lists being put out by various music pubs. There are enough of those. Rather, we elected to let our four main writers have a chance to write about any and all of the albums they felt shaped the last decade.
From now through the end of December, Monday through Thursday, AD will feature a post, or posts, from a particular writer detailing their favorite albums of the decade. On a given week there might be one album a writer talks about, there might be six, but they'll get a chance to have their say on everything that comes to mind. Our hope for you, the reader, is that you'll jump in with your comments on the album selections — tell us why you agree or disagree — and also be exposed to some albums that you may have missed over the last ten years. Now, as the decade starts to wind down, let's celebrate.
___________________________________________________________________________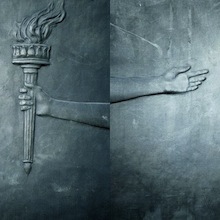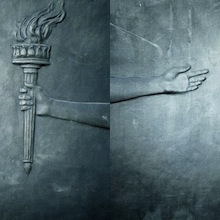 Fugazi's last album, 2001's The Argument, begins with 53 seconds of static haze, lost/muffled radio transmissions and foreboding strings. Abruptly, it ends as soon as it begins, immediately sliding into the opening drum salvo of "Cashout," the LPs first proper song and de facto call to arms. There is no mistaking this is a Fugazi album — and if you had any doubts, Guy Picciotto's "Full Disclosure," an aural punch to the face, makes that very clear.
Released just four weeks after 9/11, The Argument is thus far the final statement by a band whose absence this decade has been keenly felt. Far from a by-the-numbers Fugazi LP, if anything the record comes off like a post-9/11 work — that or perhaps a prescient warning.   Yes, you will find the themes and motifs that run throughout the entirety of the Fugazi canon (greed, corporatism, politics, corruption) only here they are synthesized and razor sharp. Trust me when I say Fugazi's self-styled brand of checks & balances is sorely missed in underground rock.
Capitalizing on the experimental growth exhibited on Red Medicine and End Hits, while simultaneously harnessing a ferocity in spirit not seen since 1993's In On The Kill Taker, The Argument pulls not a single punch. It's a subtle, white-knuckled, serious work with a breathing and rolling tension that repeatedly cascades in the span of its 45 minutes. This is the sound of a band immersed in synchronicity — one in which the ebb and flow of ideas, arrangement, vision and production all coalesce.
13 Songs, Repeater and In On The Kill Taker were the angst-filled records I fell in love with in high school and reached for in the '90s. Artistically, seven albums into their career, I must now concede that with The Argument, Fugazi crafted what, creatively, may be their overall masterwork. And if it does turn out to be their swan song, it is a fine one indeed.
(On an unrelated note, this is the band I want to see curate an ATP, the band that literally changed the way I listened to music more than a decade and a half ago: Fugazi.)
Download:
MP3: Fugazi :: Cashout
—————
+ Download Fugazi via eMusic's 25 free MP3 no risk trial offer
——————————————————————————————————————————