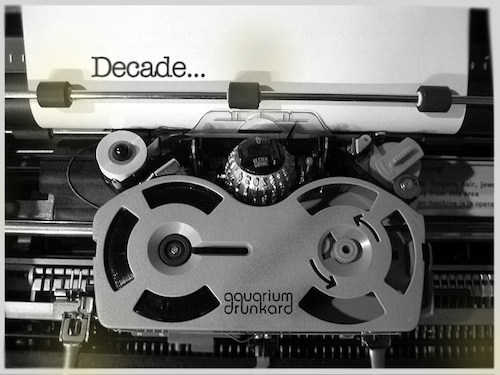 What is it that makes us want to deconstruct art by units of time? Lists. We love making them. We love arguing over them. And here, on the verge of a new decade, we're in a position to do the same again. What were the best albums of the past ten years?
Here at AD, we started talking it through and decided we weren't going to add to the cacophony of lists being put out by various music pubs. There are enough of those. Rather, we elected to let our four main writers have a chance to write about any and all of the albums they felt shaped the last decade.
From the beginning of October through the end of December, Monday through Thursday, AD will feature a post, or posts, from a particular writer detailing their favorite albums of the decade. On a given week there might be one album a writer talks about, there might be six, but they'll get a chance to have their say on everything that comes to mind. Our hope for you, the reader, is that you'll jump in with your comments on the album selections — tell us why you agree or disagree — and also be exposed to some albums that you may have missed over the last ten years. Now, as the decade starts to wind down, let's celebrate.
___________________________________________________________________________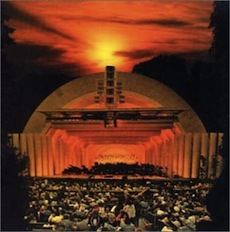 If you've been following our Decade series, then you may have read M. Garner's piece on My Morning Jacket's It Still Moves. We're not in the business of ranking records here, merely talking about those we've loved over the last 10 years, or some of those we felt significant. That said, the fact that we're talking about At Dawn weeks after It Still Moves doesn't mean we necessarily think it's better. It means that My Morning Jacket has crafted (at least) two excellent records. Two records that, for all intents and purposes, made My Morning Jacket what now we know them to be–genre-contorting alt.country funkaroos, darlings of the live-show experience and one of the better bands of a young generation full of great ones.
That last part was becoming readily apparent at some point in the years post-Z leading up to 2008's Evil Urges release. By then, old fans had become accustomed to live performances, latecomers were discovering their back catalog and the press, large and small, simply couldn't shut up about the eccentric Jim James, the more eccentric music and the mind-crushing live shows that their eccentricity produced. In short, the band had become an entity all its own; a reference point, rather than something that needs citation.
Understanding that now, it's interesting that not all that long ago–in fact, with the release of At Dawn–My Morning Jacket was roundly being compared to the likes of Will Oldham and other alt.country contemporaries. At the time, I guess people thought they were calling a spade a spade, or calling a spade a Kentucky-spun reverb, as it were. The pairing is valid in some respects. My Morning Jacket is from Kentucky. At Dawn doesn't shy away from reverb. (But neither has that band since.) And at their core, the band is an alt.country outfit. But you find from the opening seconds of At Dawn's eponymous intro that the band is moving beyond the alt.country silhouette.
Through roughly two minutes of song, the record ominously opens with a humming amp and elasticized synth that lead into an equally murky keyboard and drum brush before James' now-trademark pitch finally warns, "At dawn they ride again. They'll haul you out to the streets."
The next roughly half hour carries you through the kind of contemplative and downtrodden themes David Allan Coe required of a great country and western song. By "Bermuda Highway," the band feels a lifetime of woebegone maturity beyond the youthful, maybe even naive Tennessee Fire. A lifetime in two years. And it's right after "Bermuda Highway" that you're convinced of what you had already been thinking: This ain't your '90s alt.country.
"Honest Man" might begin as a blues riff, but the wild, screaming heathen quickly rears its morally conflicted head. James voice echoes itself while the mood runs electric, and a guitar literally shrieks like the wail of the soulless dying. A small parable of the effort life takes, of the effort luck requires, cuts through nearly eight minutes. It's the first time in the band's career that they play beyond five and change, but not the last. Three other occasions on this record, they take their time, expanding the unmistakable MMJ lyrical brevity into an instrumental conquest. A possible surprise in 2001, it would in 2009 feel strange if the band did anything but.
Once "X-Mas Curtain" encores "Honest Man" with an otherworldly slide interpretation, the album opens up, becomes louder and uptempo. By this point, it's hard not to become enchanted by James' silky falsetto and the simultaneously strange and familiar instrumental amalgamation behind it. This truly is vintage My Morning Jacket. A harbinger of all the bizarre eccentricities that make them so much more than an alt.country band. words/ j crosby
Download:
MP3: My Morning Jacket :: XMas Curtain
MP3: My Morning Jacket :: Phone Went West
——————-
+ Download My Morning Jacket via eMusic's 25 free MP3 no risk trial offer
——————————————————————————————————————————