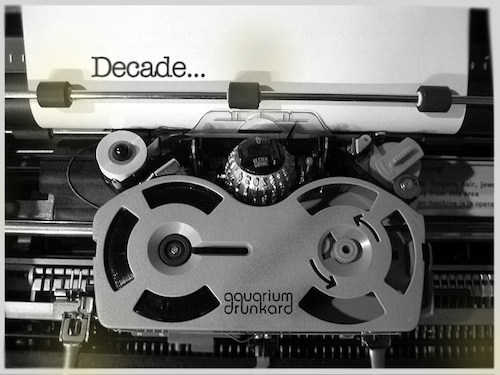 What is it that makes us want to deconstruct art by units of time? Lists. We love making them. We love arguing over them. And here, on the verge of a new decade, we're in a position to do the same again. What were the best albums of the past ten years?
Here at AD, we started talking it through and decided we weren't going to add to the cacophony of lists being put out by various music pubs. There are enough of those. Rather, we elected to let our four main writers have a chance to write about any and all of the albums they felt shaped the last decade.
From the beginning of October through the end of December, Monday through Thursday, AD will feature a post, or posts, from a particular writer detailing their favorite albums of the decade. On a given week there might be one album a writer talks about, there might be six, but they'll get a chance to have their say on everything that comes to mind.     Our hope for you, the reader, is that you'll jump in with your comments on the album selections — tell us why you agree or disagree — and also be exposed to some albums that you may have missed over the last ten years. Now, as the decade starts to wind down, let's celebrate.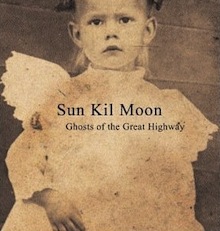 Whether recording and releasing output under his own name, Red House Painters or Sun Kil Moon, Mark Kozelek's muse has long been one of loneliness, introspection and a that of a dozen heartbreaks. Ghosts of the Great Highway is without a doubt his quiet masterstroke.
Following the dissolution of Red House Painters, Kozelek retreated into the world of reinterpreting other artists work; artists as disparate as AC/DC and John Denver. Transfiguring each tune like an alchemist, often stripping the material to its bare, acoustic essence, it was with these two projects under his own name that Kozelek's talent for arrangement and interpretation truly came into its own. When he resurfaced in 2003, with his first collection of original material since RHP, it was under the moniker of Sun Kil Moon — the album was Ghosts of the Great Highway.
Like its album cover, Ghosts is an album that speaks and moves in sepia. Nothing within its 58 minute frame feels necessarily new, but instead exists on a plane of faded memory. Bittersweet, wistful and romantic, Ghosts hits on multiple levels — at once approximating the feeling of happening upon a strangers open journal, while simultaneously tapping into one's own personal history. Depending on what you happen to be shouldering at the moment, the effect can be jarring. And that is part of Kozelek's magic — that he is able to go beyond the words, the phrasings and arrangements and truly imbue an atmosphere into the music, into the listener.
A storyteller as comfortable with an acoustic guitar as he he is riding a five minute wave of feedback, Kozelek's path increasingly reminds me of that of a mid-period Neil Young; not so much stylistically, but aesthetically. The signal, the message, for the most part stays the same no matter the tools in hand.
Ghosts is also home to one of Kozelek's greatest songwriting achievements–"Carry Me Ohio." If asked to describe the artist's work in one song, this would be it.
Related: Off The Record :: Sun Kil Moon (San Francisco, CA)
Download:
MP3: Sun Kil Moon :: Carry Me Ohio
———————