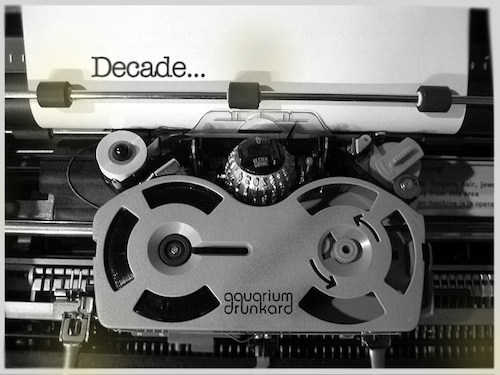 What is it that makes us want to deconstruct art by units of time? Lists. We love making them. We love arguing over them. And here, on the verge of a new decade, we're in a position to do the same again. What were the best albums of the past ten years?
Here at AD, we started talking it through and decided we weren't going to add to the cacophony of lists being put out by various music pubs. There are enough of those. Rather, we elected to let our four main writers have a chance to write about any and all of the albums they felt shaped the last decade.
From the beginning of October through the end of December, Monday through Thursday, AD will feature a post, or posts, from a particular writer detailing their favorite albums of the decade. On a given week there might be one album a writer talks about, there might be six, but they'll get a chance to have their say on everything that comes to mind. Our hope for you, the reader, is that you'll jump in with your comments on the album selections — tell us why you agree or disagree — and also be exposed to some albums that you may have missed over the last ten years. Now, as the decade starts to wind down, let's celebrate.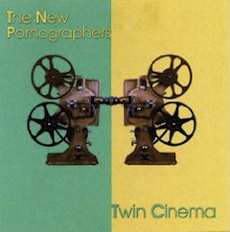 I'll go ahead and say it. The unquestionable 'super group' of the 2000s was the New Pornographers. Releasing four albums over seven years, they are easily the only group I can think of that not only has an album worthy of a best-of-the-decade moniker, but also solo albums by three of the group's members that are worthy of the same label. They were a dynamic group from the start, with two spitfire songwriters in A.C. Newman and Dan Bejar and one jaw-dropping vocalist in Neko Case. But their finest moment came in 2005 with their third and most cohesive album, Twin Cinema.
While the New Pornographers have largely been the songwriting vehicle for Newman in quantity terms, Twin Cinema feels balanced in exceptional ways. Dan Bejar's contributions are solidly fantastic: the anthemic "Streets of Fire" is nearly as perfect a set up for an album closer as you could ask for and "Jackie, Dressed in Cobras" is an easy contender for the album's best song. Neko Case, too, shines as a vocalist (and, in retrospect, shows just how much a bigger presence for her was missed on the 2007 follow-up, Challengers) on songs like "The Bleeding Heart Show," "These are the Fables" and the mystic "Bones of an Idol."
But where Case's haunting vocals and Bejar's enchanting, hyper-literate stories are keys to the album's shine, they wouldn't be nearly as captivating in this particular environment without Newman's songs to play counterpoint. From the opening title track's unintentional riff-aping of "Devil's Haircut" to the chugging, forceful "Use It;" from the staggering raucousness of "The Jessica Numbers" to the ethereal float of closer "Stacked Crooked," the album is a rarity in modern rock. Twin Cinema, and indeed the entire New Pornographers catalogue, is an homage to many aspects of rock and roll's past, yet sounds completely unlike anything before or contemporary with it.
The album's centerpiece, and the only thing that keeps "Jackie, Dressed in Cobras" from being the album's unquestionable high point, is "Sing Me Spanish Techno." "The hourglass fills with sand / if only to punish you / for listening too long to one song," Newman sings over the song's chorus, a perfect summation of the instant ingratiating nature of the song. It was the song that grabbed and held my ears from the moment I first heard the album until now, the catchiest song among endless hooks. In a record filled to the brim with amazing moments, it stands at the head. With not a weak moment on it, Twin Cinema stands as a defining moment for power-pop this decade. words/ j neas
Download:
MP3: The New Pornographers :: Jackie, Dressed in Cobras
MP3: The New Pornographers :: Sing Me Spanish Techno
——————-