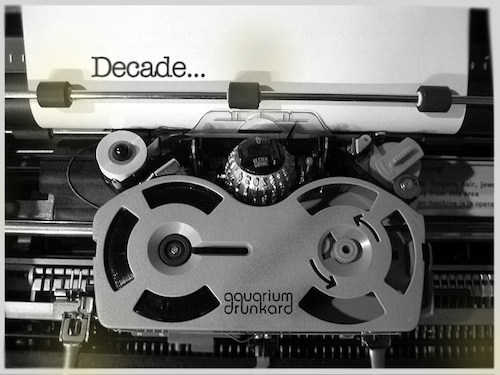 What is it that makes us want to deconstruct art by units of time? Lists. We love making them. We love arguing over them. And here, on the verge of a new decade, we're in a position to do the same again. What were the best albums of the past ten years?
Here at AD, we started talking it through and decided we weren't going to add to the cacophony of lists being put out by various music pubs. There are enough of those. Rather, we elected to let our four main writers have a chance to write about any and all of the albums they felt shaped the last decade.
From the beginning of October through the end of December, Monday through Thursday, AD will feature a post, or posts, from a particular writer detailing their favorite albums of the decade. On a given week there might be one album a writer talks about, there might be six, but they'll get a chance to have their say on everything that comes to mind. Our hope for you, the reader, is that you'll jump in with your comments on the album selections — tell us why you agree or disagree — and also be exposed to some albums that you may have missed over the last ten years. Now, as the decade starts to wind down, let's celebrate.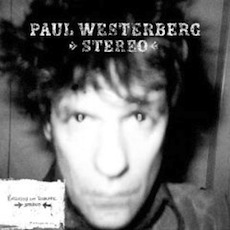 I was standing across the street from my college in February of 2002. I was about to see the Scaries play, a band that featured a bass player, Matt Tomich, who is also the operator of The Skyway, one of the internet's oldest Replacements fan sites and newsletters. I went over to Matt to say something before the show and that's when he hit me with something unexpected. "You know Westerberg has a new record out, right? Did it under that Grandpaboy name he did that EP as back in '97. It came out this week with no push at all. He's on Vagrant records." Rumors had swirled that he might be calling it quits, finally done in by the ambivalence of an industry he had spurned one too many times over the years, so this was a shock. I immediately walked over to B.B.'s New and Used CDs (R.I.P.) and found one, sole copy sitting on the shelves. I grabbed it immediately.
What I had in my hands was Mono, a ramshackle collection that sounded more like the Replacements in spirit than anything Westerberg had recorded in the previous decade. The album was full of pseudonyms for the players, so rumors instantly swirled that Westerberg, Chris Mars and Tommy Stinson had recorded this album. Those rumors weren't exactly denied by Westerberg, though as it would turn out, he was the sole architect, sloppy drumming and all, of the album. Dropped from Capitol, he had retreated to the basement of his house and put together an envigorating, genius affirming set of songs that was everything, energy wise, people had missed. "High Times," "Silent Film Star" and "Eyes Like Sparks" all gleam with a snarky, smirking humor and a young, loud and snotty feel to the music. The record cruises by in 35 minutes was a refreshing shot of energy to a career that seemed stalled.
And then, two months later, came Stereo. The album was packaged with the Mono record as a two-CD set, but represented a fascinating and engaging mixture of Mono's lo-fi work ethic and Suicaine Gratifaction's lyrically introverted themes. The result was one of the most emotionally resonant records of Westerberg's career, solo or band.
Westerberg grabbed long-time fans of his knack for wordplay on the album's opening line. "Baby learns to crawl / watching daddy's skin," he sings in the nasal whine that has become so much more prominent in his later work. And it's the mature discomfort of Westerberg's lyrics that dominate the album. "Got You Down," with its invocation of Harry Houdini and Rudolph Valentino, serves as a mirror image of Mono's "Silent Film Star." "He don't know nothin', girl / but he's got you down." Later on, "Let The Bad Times Roll" echoes the 'just add water' lyrical theme (both stated and implied) of "Dirt into Mud" and "No Place for You." It also delivers the album's most crushing and affecting lyrical line: "Just add water / I'm disappointed / just like my father / I miss the point." It's a line with weight and humor and self-deprecation – the hallmarks of Westerberg's best writing.
The album isn't without its humor – the songs snapping off in places, as if running out of tape; the covers of the children's classic, "Mr. Rabbit," and Flesh for Lulu's "Postcards from Paradise" – but the humor has a resigned feel, as if it were there because of obligation. It's not that Stereo is a depressing album, but it feels lived in. It's a double edged sword – the very setbacks and disappointments that drove him into the basement, yielded one of the best pieces of his career, but there's only so much bread that can buy. The results are simultaneously freeing and reviving, in the case of Mono, and insular and discomforting in the case of Stereo. Together, they form some of the best work of Westerberg's career and this decade. words/ j neas
Download:
MP3: Paul Westerberg :: Silent Film Star
MP3: Paul Westerberg :: Let The Bad Times Roll
——————