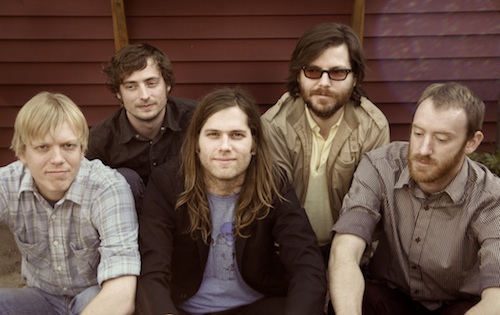 (Diversions, a recurring feature on Aquarium Drunkard, catches up with our favorite artists as they wax on subjects other than recording and performing.)
For fans, Fruit Bats re-entry this year, both touring and on record, was something to behold (be sure to track down that tour EP they were hawking from earlier in the year). Today's Diversions catches up with Fruit Bats' Eric Johnson as digs in to the genesis of his love of film and then runs down some of his favorites from the '20s – '00s. The band is presently gearing up for a European tour later this month with the Vetiver gang.   Catch them live if you're overseas.
___________________________________________________________________________
I was big into movies, even way back when. I had a subscription to Premiere magazine when I was in sixth and seventh grade. I used to put together my own year-end best-of lists – I specifically remember that Goodfellas and Die Hard tied for Best Picture in 1990. From third grade through ninth I wrote a number of detailed and unintentionally hilarious screenplay treatments. One was a Meatballs style sex romp about a hospital in Antarctica. Another was about a kid who's family buys a piano inhabited by the ghost of Teddy Roosevelt, and the child's subsequent relationship with the dead president. In ninth grade, I attempted two extremely ambitious projects. The first was an epic biography of a fictional guy who went from privileged banana plantation owner to Central American freedom fighter. The next was based on the Vinland sagas, the purported historical story about Nordic exploration of the new world in the 11th century. I'm completely serious here.
My sophomore year, an actual film class was offered in my high school. I took it, and at age fifteen was introduced to Bergman, Fellini, French New Wave, ancient silent films, and my favorite, the 1970's American mavericks. There was a mind-blowing moment in that class when I saw a jock tormentor of mine moved to tears over the ending of One Flew Over the Cuckoo's Nest. Our final project was to make a movie on 8mm, edit it ourselves and present it to the class. My new obsession with Scorsese made it a simple choice for me, genre-wise. My ten minute short was about some low-level mobsters dumping a body in the forest preserve. Post-production tragedy struck when the Jewel-Osco photo developers lost my reel and gave me the wrong film – some kid's soccer game. We never found the movie, and I'm pretty sure the teacher never believed my story, even when my mom called him to corroborate. My tenth grade opus is out there somewhere, I'd like to believe. At some soccer playing kid's house.
At eighteen, I actually made an attempt at applying to film school.   But, the combination of no money and seriously bad high school grades meant that I couldn't get in anywhere. I got eleven rejection letters. But luckily there is Columbia College in Chicago, an open admissions arts and engineering school that feels like a cross between the movie Fame and a community college. I went to sign up for class on the first day. This was in the waning days of pre-digital enrollment. You actually had to stand in line and put your name on paper. Needless to say, I didn't get into one film class. I took four random classes, then bailed on college forever. Shortly thereafter I discovered 4-tracking, started to play in bands, started to tour. My film career was put on indefinite hiatus.
+ CONTINUE READING AFTER THE JUMP…
I still half-ass my way through screenplay ideas about once a year. I'm not sure if I'm ready to be a renaissance man yet. But it's kinda fun. If I ever finish one, it will be by a stroke of magic. Mainly I just watch lots of movies. I was having a hard time figuring out what to write about here, cinema-wise. But, I've been on a non-fiction kick lately so I'm gonna give you a geekily curated chronological list of some documentaries I love. Even though there have been a handful of new docs I've dug, I think reality TV and cable in general has had an adverse affect on the genre these days. The new rule is to weave a soap operatic story arc in there no matter what, or to heavy-handedly propagandize, or to make fun of unwitting test subjects. I'm not down with that shit. So, I'm sticking with classics here.
___________________________________________________________________________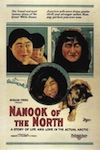 Nanook of the North (1922) by Robert Flaherty: This is the onscreen equivalent of taking a stroll through a Victorian-era natural history museum. It's considered by most to be the first documentary, though due to the complicated nature of filming back then, much of it is staged. It's still pretty incredible to look at, and you can pick your own soundtrack. Nanook himself is an utter badass, staged or not.
Kon-Tiki (1950) by Thor Heyerdahl: This feels and sounds a lot like a school-era film strip, and I mean that in the best possible way. It makes me want to put my head down on my desk. Plus Heyerdahl's story is one of my all time faves – a bunch of scrappy, swashbuckling Scandinavians sailing on a nail and rivet-free raft from Peru to Polynesia. I can't stop watching this, really.
Don't Look Back (1967) by D.A. Pennebaker: I know a lot of folks who love this, and I know some who can't get over the fact that it's basically Bob Dylan acting like a bratty dick through the whole thing. I kinda feel both ways about it. It's watching a young guy go through something that nobody had ever really gone through before.
Heartworn Highways (1975) by James Szalapski: You should look into just how many insanely great movies came out in '75. This is one of the great music documentaries that is just starting to get its due. No dramatic crux, no narration, barely any back story. Just a fly on the wall account of a bunch of the most killer songwriters and players ever. The scene with Townes Van Zandt playing "Waiting Around to Die" for a teary Uncle Seymour is one of the greatest things ever caught on film, in my opinion.
Grey Gardens (1975) by The Maysles Brothers: 1975 again, yeah? This is arguably the Citizen Kane of documentaries. Again, just letting the camera roll and watching it unfold, with no outside voice whatsoever. A stunner. The Maysles Gimme Shelter (about the utterly fucked-up day that was the Altamont Festival) rules as well.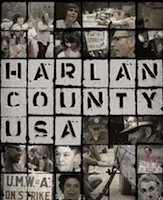 Harlan County, U.S.A. (1976) by Barbara Kopple: This movie will piss you off and make you squirm. Whether you're a captain of industry or a fist waving man of the people, this story about a Kentucky coal miners' strike will make you feel something. And not to get all political, but watching this makes you wonder where real old-school populism has gone in rural America in the last three decades with the Wal-Mart-ization of the heartland.
Little Dieter Needs to Fly (1998) / Grizzly Man (2005) by Werner Herzog: I love me some Herzog. You might say I have an obsession about his obsession with obsession. I really like his non-fiction stuff a lot better than his fictional movies – though I'm pretty sure I would've loved the Jagger/Robards version of Fitzcarraldo. Anyways, Little Dieter became Rescue Dawn, which was pretty damn good in my opinion, though the true story of Dieter Dengler is just inspiring in any format. Grizzly Man is a story that could have been romanticized or turned into an adventure by most. But Herzog pretty much just lays his vision out starkly in only the way he can. It's a scary, unsettling movie that stayed with me for days. And, I am now more justifiably afraid of bears than ever.
So, if you see me at the next Fruit Bats show, remember this: I always prefer talking about movies or baseball over music. I love music, mind you. I'm just hip deep in it all the time these days. words/ Eric Johnson
Download:
MP3: Fruit Bats :: The Ruminant Band
———————
+ Download Fruit Bats via eMusic's 25 free MP3 no risk trial offer
——————————————————————————————————————————