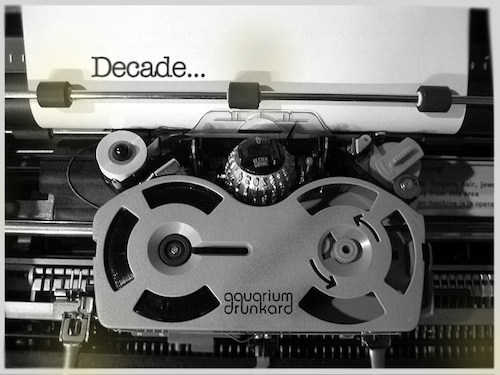 What is it that makes us want to deconstruct art by units of time? Lists. We love making them. We love arguing over them. And here, on the verge of a new decade, we're in a position to do the same again. What were the best albums of the past ten years?
Here at AD, we started talking it through and decided we weren't going to add to the cacophony of lists being put out by various music pubs. There are enough of those. Rather, we elected to let our four main writers have a chance to write about any and all of the albums they felt shaped the last decade.
From the beginning of October through the end of December, Monday through Thursday, AD will feature a post, or posts, from a particular writer detailing their favorite albums of the decade. On a given week there might be one album a writer talks about, there might be six, but they'll get a chance to have their say on everything that comes to mind. Our hope for you, the reader, is that you'll jump in with your comments on the album selections — tell us why you agree or disagree — and also be exposed to some albums that you may have missed over the last ten years. Now, as the decade starts to wind down, let's celebrate.
___________________________________________________________________________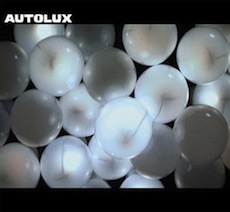 A few months ago I was reading a live review of an Autolux performance in New York. A blog commenter described the L.A. trio's set as "next level shit", which I think describes the band's sound and approach to creating music perfectly. Fans and patient followers won't disagree with a bold statement like that either. They create songs that are melodic, surreal and always on the verge of implosion. From the thundering drums of Carla Azar on "Turnstile Blues" to Greg Edwards' scorching guitar mania on tracks like "Sub Zero Fun" and "Sugarless", Autolux remain one of the most progressive and forward-thinking rock bands of the decade.
In 2004, their debut Future Perfect sounded like, and to this day still does, a band on a whole different level. The songs are rooted in bluesy chords and exotic drum patterns — amazing drumming is found all over this disc and should be required listening for beginners. But there's also Eugene Goreshter's pummeling bass that pitch-shifts and disappears into blissful feedback. His vocals are straightforward and sublime yet also act as a beacon through the storm of guitar fury and metallic waves of noise. And, there are so many dynamic and otherworldy guitar sounds on this record that have never been created, and to this day act as groundbreaking accomplishments.
Future Perfect opens the with stunning "Turnstile Blues", a truly unique and heavy drum pattern that sets the stage for an explosion of guitar wash. The band also continues to melt and deconstruct ideas about pop structure on "Blanket" and the driving "Plantlife". While Edwards' sound is the focal point and topic of conversation for guitar geeks and critics over the years, there's also the stripped down beauty of "Great Days for the Passenger Element", "Asleep at the Trigger" and the delicate-meets-wall of sound closer "Capital Kind of Strain", an excellent choice to close out the album.
Much has been said about the band's involvement with T. Bone Burnett, Azar's unfortunate elbow-shattering accident and, of course, the lack of a sophomore album after five (long) years. But these topics are dated and irrelevant as we move into the next decade. Hell, it took me almost three years of pestering their management just to get my very first interview with the group. Was it worth the wait? Obviously. Autolux is a band about quality and diligence. They make their moves in and out of the spotlight with precision, and those who care about their music will continue to wait for the follow-up Transit Transit, due early next year. Music this special and original simply cannot be rushed. words/ s mcdonald
Download:
MP3: Autolux :: Turnstile Blues
——————
+ Download Autolux via eMusic's 25 free MP3 no risk trial offer
——————————————————————————————————————————