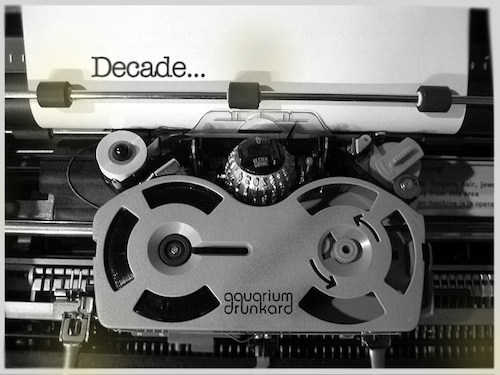 What is it that makes us want to deconstruct art by units of time? Lists. We love making them. We love arguing over them. And here, on the verge of a new decade, we're in a position to do the same again. What were the best albums of the past ten years?
Here at AD, we started talking it through and decided we weren't going to add to the cacophony of lists being put out by various music pubs. There are enough of those. Rather, we elected to let our four main writers have a chance to write about any and all of the albums they felt shaped the last decade.
From the beginning of October through the end of December, Monday through Thursday, AD will feature a post, or posts, from a particular writer detailing their favorite albums of the decade. On a given week there might be one album a writer talks about, there might be six, but they'll get a chance to have their say on everything that comes to mind. Our hope for you, the reader, is that you'll jump in with your comments on the album selections — tell us why you agree or disagree — and also be exposed to some albums that you may have missed over the last ten years. Now, as the decade starts to wind down, let's celebrate.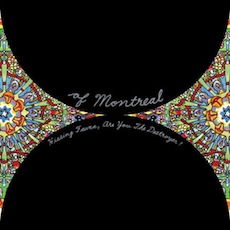 Near perfect in its conception and execution, it's clear from the onset of Hissing Fauna Are You The Destroyer that this is most definitely not your older brother's Of Montreal.
After one listen to Hissing Fauna those only familiar with OM's work prior to 2004's Satanic Panic In The Attic were most likely shocked to learn that this was the same outfit that produced the expansively twee, carnival-esque albums The Gay Parade, and Coquelicot Asleep in the Poppies. The degree in separation in both sound and atmosphere could not be more decidedly different.
Having toiled in what Of Montreal's leader and chief songwriter, Kevin Barnes, described as the "indie ghetto" for nearly ten years, Barnes took the reins of the group in 2004 ending an era of Elephant 6 styled mass group collaboration. Having complete creative control in terms of songwriting, sound and production, what emerged was the beat heavy, electropop-synth watershed Satanic Panic In The Attic. 2005 saw Barnes further chase his new muse on The Sunlandic Twins mining varied genres until ultimately spinning them into one of his own.
Part three of Barnes' creative trilogy, Hissing Fauna was the logical next step in terms of sound, but with an added layer of personalization and introspection not so readily and/or immediately available on prior efforts. When he emotes on the track "A Sentence Of Sorts In Kongsvinger," "I spent the winter on the verge of a total breakdown while living in Norway," backed by the incredibly poppy and upbeat instrumentation, it's as if you wonder whether to laugh or cry alongside him. Such is the duality of Hissing Fauna. Fifty plus minutes of clever, clever pop saturated in what sounds like a man on the brink of a nervous breakdown. It is also Of Montreal's best work yet.
Download:
MP3: Of Montreal :: Faberge Falls For Shuggie
MP3: Of Montreal :: Gronlandic Edit
———————