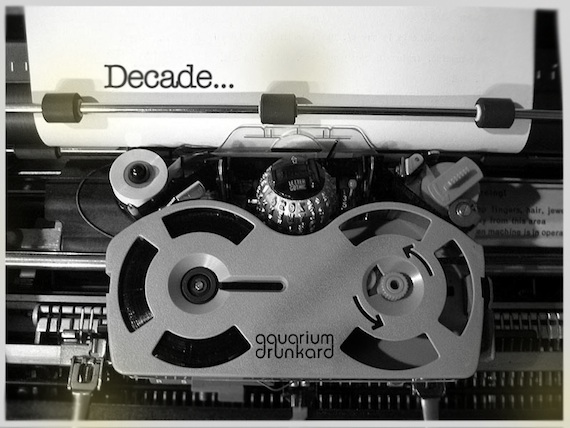 What is it that makes us want to deconstruct art by units of time? Lists. We love making them. We love arguing over them. And here, on the verge of a new decade, we're in a position to do the same again. What were the best albums of the past ten years?
Here at AD, we started talking it through and decided we weren't going to add to the cacophony of lists being put out by various music pubs. There are enough of those. Rather, we elected to let our four main writers have a chance to write about any and all of the albums they felt shaped the last decade.
From the beginning of October through the end of December, Monday through Thursday, AD will feature a post, or posts, from a particular writer detailing their favorite albums of the decade. On a given week there might be one album a writer talks about, there might be six, but they'll get a chance to have their say on everything that comes to mind. Our hope for you, the reader, is that you'll jump in with your comments on the album selections — tell us why you agree or disagree — and also be exposed to some albums that you may have missed over the last ten years. Now, as the decade starts to wind down, let's celebrate.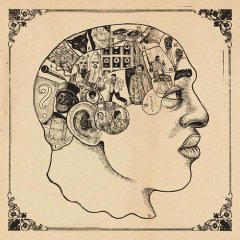 There may not have been a more musically vital and important group in hip-hop in the 2000s than the Roots. For all the talk of various MCs like Jay-Z dominating hip-hop as a genre, musically the Roots have been more consistent, more interesting and more invigorating. Starting with 1999's Things Fall Apart, the Roots put together a string of five albums in ten years that made the band certifiable giants of artistic expression in hip-hop, and none better represented that than 2002's Phrenology.
Phrenology was important for many reasons in the Roots' body of work. It was their first album following the critical (and commercial) success of Things Fall Apart, but it would also be the first album done without founding member/rapper Malik B. who was dealing with drug addictions.
Things Fall Apart had fused the Roots' impressive live show into a sense of studio prowess that pulled from their traditional bag of tricks in jazz, hip-hop and soul, but also used elements of noise collage/musique concrete. Phrenology builds on that as the band continued to harness ?uestlove's impressive percussion and the caustic instrumentation. The album opens proper with "Rock You," a bit of electro-clash underlining a vicious delivery by Black Thought. The band takes chances throughout the album by including songs like "!!!!!!!," a Bad Brains inspired hardcore piece that clocks in at 25 seconds and serves as the bridge between "Rock You"'s claustrophobic anger and "Sacrifice"'s r&b driven structure. ?uestlove's drumming comes back to the fore for Talib Kweli's guest turn on "Rolling With Heat," recorded in a way that makes the lo-fi pops of the snare and hi-hats sound positively glowering with energy.
The album hits its emotional and creative highpoint starting with a re-working of Cody Chesnutt's "The Seed." A successful single for the band, it channels the neo-soul leanings of the band perfectly, and leads into the album's other single, "Break You Off," which towards the fifth minute of its seven minute run time, delves into a drum-and-bass and strings section. This is all just preparation for "Water," one of the most challenging and amazing pieces of music the Roots have ever recorded. One of the album's most personal pieces – as it deals directly with Malik B.'s drug struggles – "Water" opens with a classic sounding Roots song that becomes, by its halfway mark, a cryptic sound collage representing the process of getting high and going through addiction. It is in turns disturbing and full of distraught, frayed moments. "Quills" and "Pussy Galore" keep the darker mood and the album closes with a spoken word poem by Amiri Baraka, "Something In the Way of Things (In Town)," backed by the jazz fusion the band had unleashed in spots throughout the album.
Phrenology has its rivals for my favorite Roots album (Things Fall Apart and Game Theory, especially), but as far as being the most forward-thinking record in their body of work, it is their most important release of the 00s and is on par with the best artistic rock albums of the same era. words/ j neas
MP3: The Roots :: Rolling With Heat
MP3: The Roots :: Water
—————