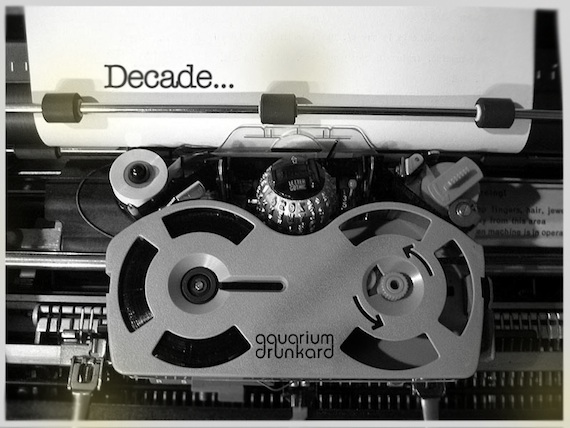 What is it that makes us want to deconstruct art by units of time? Lists. We love making them. We love arguing over them. And here, on the verge of a new decade, we're in a position to do the same again. What were the best albums of the past ten years?
Here at AD, we started talking it through and decided we weren't going to add to the cacophony of lists being put out by various music pubs. There are enough of those. Rather, we elected to let our four main writers have a chance to write about any and all of the albums they felt shaped the last decade.
From the beginning of October through the end of December, Monday through Thursday, AD will feature a post, or posts, from a particular writer detailing their favorite albums of the decade. On a given week there might be one album a writer talks about, there might be six, but they'll get a chance to have their say on everything that comes to mind. Our hope for you, the reader, is that you'll jump in with your comments on the album selections — tell us why you agree or disagree — and also be exposed to some albums that you may have missed over the last ten years. Now, as the decade starts to wind down, let's celebrate.
_____________________________________________________________________________________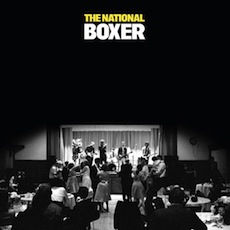 There are so many things worth remembering: voices spoken, drinks clinked, the sun's perpetual rise.   On Boxer, the National roll up their sleeves and try to get the sweat back into their smallest memories, raging against the dying of their romantic youth and trying like hell to avoid the mechanistic thromps of adulthood.
Refusing to grow up ain't nothing new in rock 'n' roll, but it doesn't usually sound this pretty, or this urgent, or (most of all) this inevitable.   Singer Matt Berninger writes about people who have already slipped past the graces that give life kicks.   The young martyrs keep to their oxford-sleeved underlining, the new pros lose their glow, and not even the angels want to watch "another uninnocent, elegant fall into the unmagnificent lives of adults" in "Mistaken for Strangers", their lives lost in a jumble of bad grammar and lost chances.
But like any good writer, Berninger is smart enough to realize that routine doesn't necessarily mean the loss of love between lovers.   "I want to hurry home to you, put on a slow, dumb show for you, and crack you up", he sings over "Slow Show", the album's best track.   Elsewhere, "Apartment Story" paints a somewhat-comforting picture of domestic hibernation that doesn't promise existential fulfillment so much as it does borderline sufficiency.   It's the couples here who win; those who fight alone end up bloody.
Berninger's lyrics rightly garnered most of the attention upon Boxer's release, and the ensuing two and a half years have been good to them.   But part of what makes Boxer continue to work is the elegant structures of these songs, the way that they make Berninger's small stories from big cities seem to matter.   These are, after all, songs about people lost in the abysses of corporate life, swimming through from the world of individuality and creativity into what looks from the outset like rank-and-file.   Boxer's songs–the punchy elegance of "Fake Empire", the warm keys of "Apartment Story"–beg to differ.   The band seem to know something that Berninger's subjects have yet to realize: behind every single neck tie is a beating heart. words/ m garner
MP3: The National :: Mistaken for Strangers
MP3: The National :: Slow Show
——————
+ Download The National via eMusic's 25 free MP3 no risk trial offer
———————————————————————————————————————————————